If you'll notice, I've been posting mostly pleasing images on GWS today. Thanks to cake artisan Jennifer Flynn via Threadcakes with inspiration from the Firelight Cottage t-shirt, even this cake of a rampaging giant robot destroying someone's summer cottage is terribly agreeable. (Violent arson seems almost charming, doesn't it?)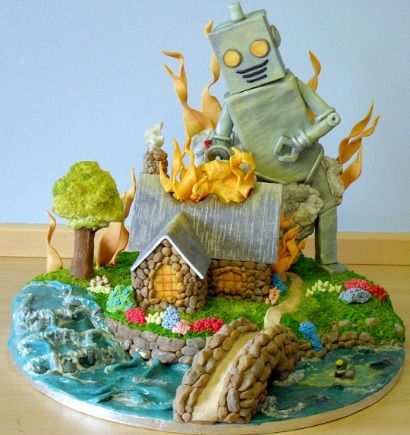 Enjoy the mirth and adorbz while it lasts. I want you docile and unsuspecting when the flood of upsetting imagery of cosplaying nerds from Comic-Con starts tomorrow evening.
In the meantime, here's a video of Jennifer making the cake. If you're into that kind of thing.
Find Iron Giant toys and figures on Ebay