The first batch of much-hyped and -anticipated sh*t-ton of cosplay photos from San Diego Comic-Con 2010
As always, if you can help me name any of the unidentified costumes in the comments, you'll earn yourself a healthy finger-gun salute.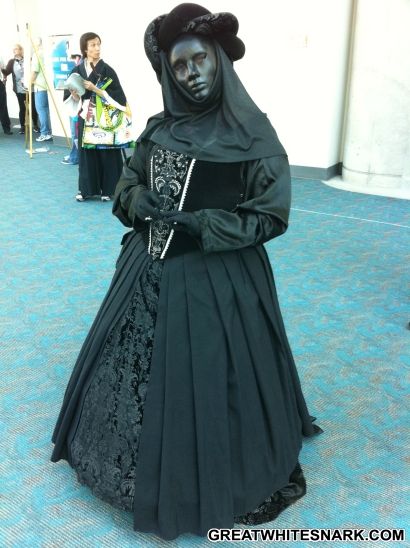 In the future, we'll all get incredibly bored with faces and colors.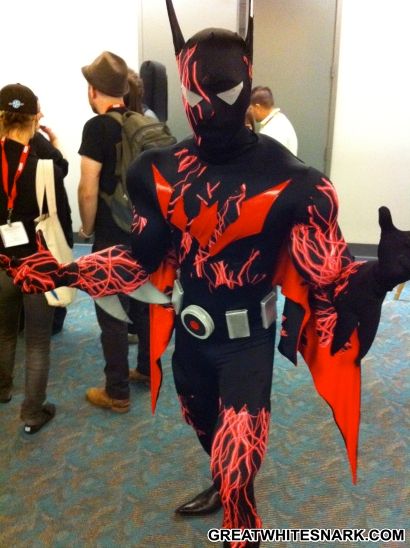 Batman Beyond costume with "battle damage." (Me: "Sorry, say that again?" Him: "Babble Dabbage. Babble Dabbage!"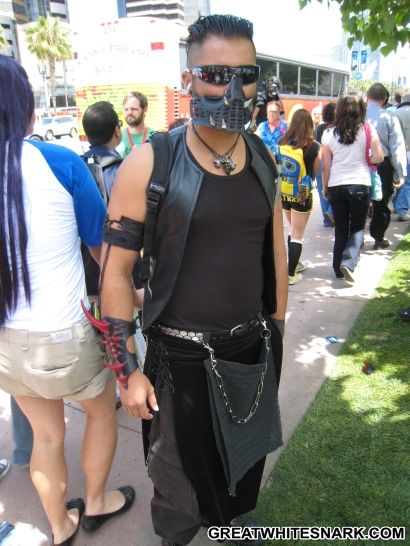 Hi. I'm not actually wearing a costume.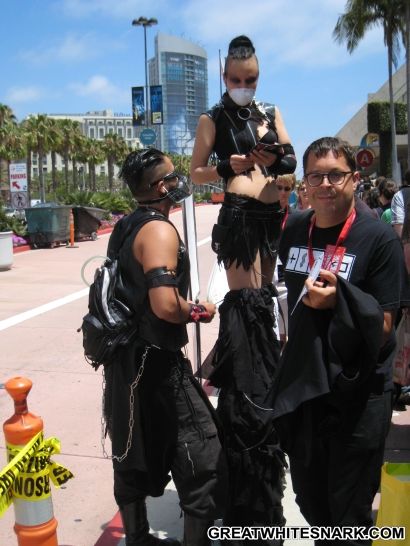 But my girlfriend is. She's going as a giraffe! Who really likes leather and creepy masks!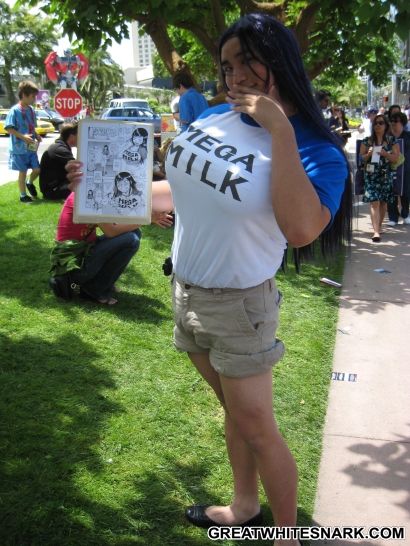 Mega Milk costume. Presented without comment. Because I deplore lazy boob jokes. And they're almost unavoidable in this case.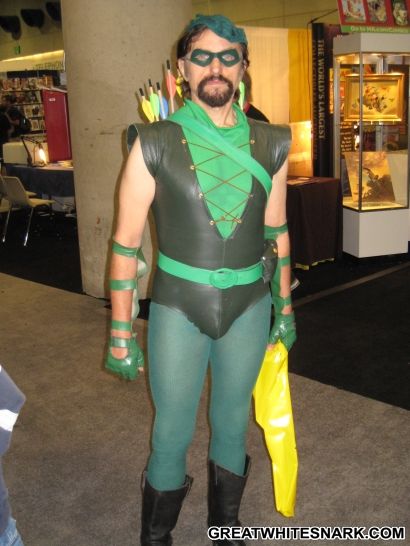 Green Arrow costume. With just a hint of Robin Hood.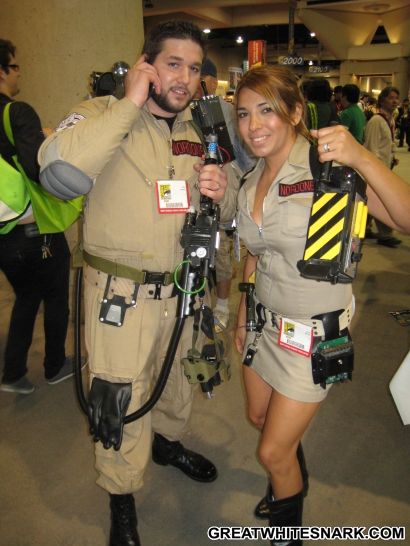 His and hers Ghostbusters costumes. You know what the subtitle to the Ghostbusters porn would be, right? "Bustin' makes me feel good." (LAZY PORN JOKE.)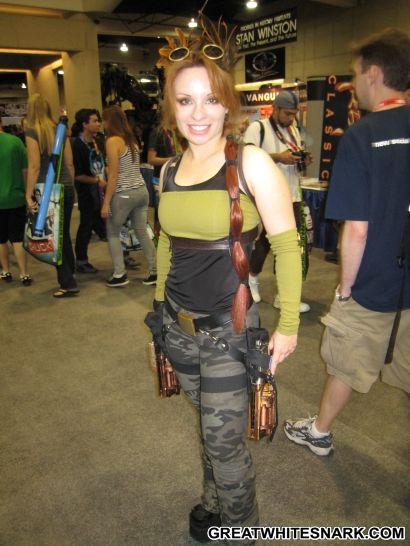 Steampunk Lara Croft costume. I deem this steampunk: acceptable.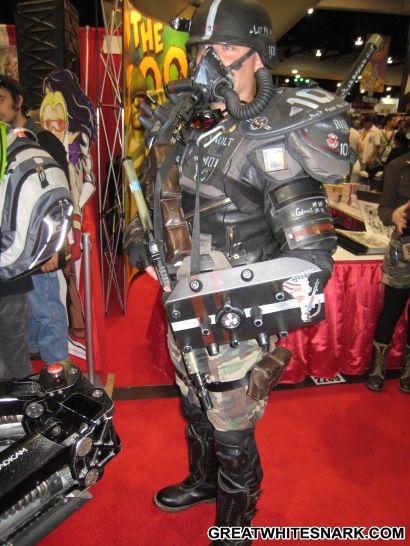 I think this is a costume from the Jin Roh: Wolf Brigade anime. Yes, I usually rebuff anime cosplay, but if there's one thing I like more than scorning, it's showing off how knowledgeable I am. And popcorn.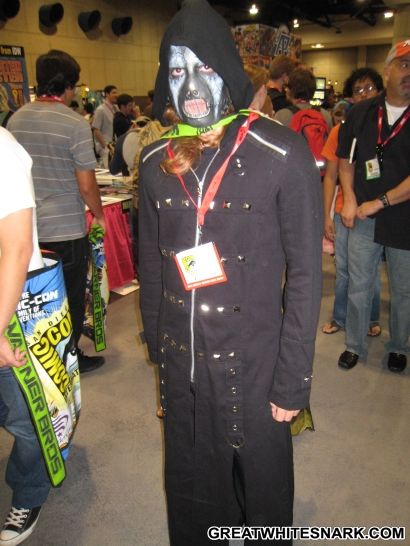 A "that one guy from Slipknot" costume.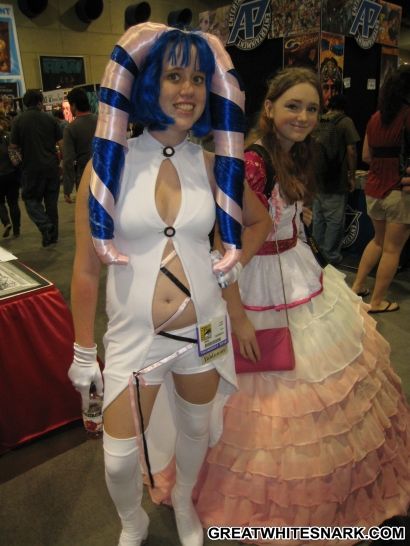 Kaylee from Firefly in her cake dress in the background, with her friend the Blue-Haired Minotaur-Devourer of Doom. (Wild guess.) Sandra from Dramacon.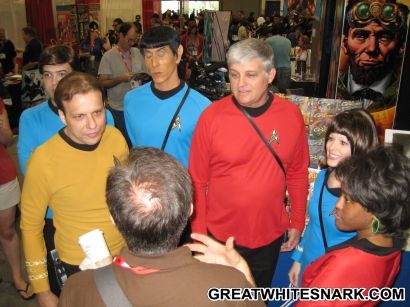 Old school Star Trek costumes. They show up every year, and don't get any less devastatingly nerdy. Look at Spock's face. That's Vulcan for "shame."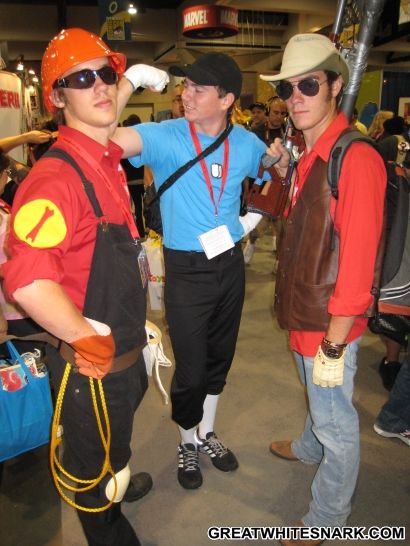 Engineer, Scout, and Sniper costumes from Team Fortress 2. I wonder what the odds are that I've encountered these guys in-game at some point and cursed each one of their mothers for ever having children. Probably pretty decent, since I've cursed just about everyone I've met in TF2. They're much like the lumbering nerds on the Comic-Con convention floor, in that respect.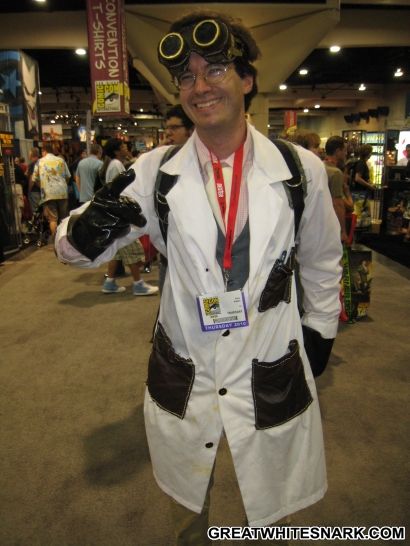 Dr. Horrible costume. Damn these good-natured Whedonites and their ability to suppress my natural derogatory instincts.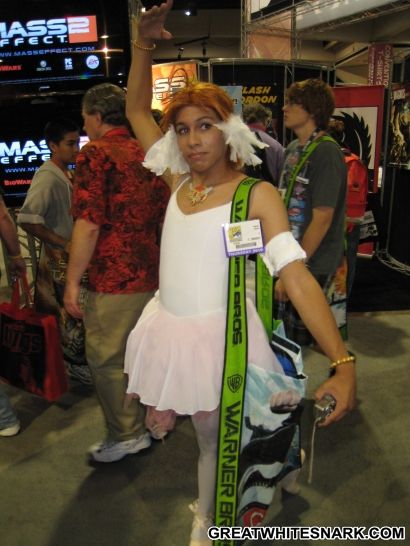 So there's that.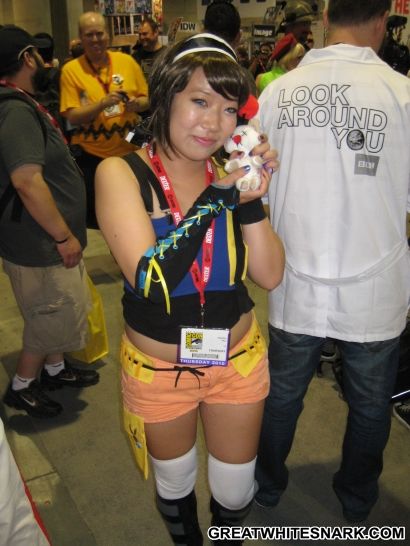 Don't tell me what this is, because I'm pretty sure I don't care.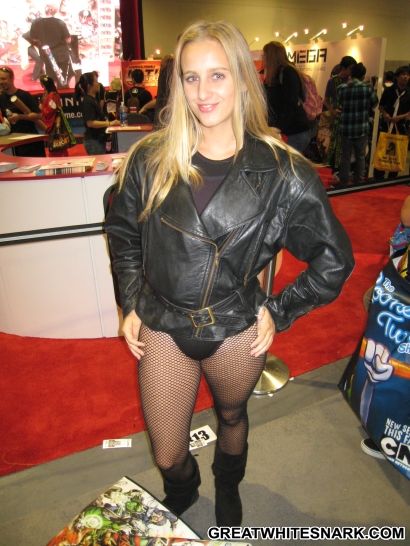 Black Canary costume. I just figured out: this is the go-to costume for everyone who has fishnets and a leather jacket in their closet. Which is pretty much everyone, right? Right?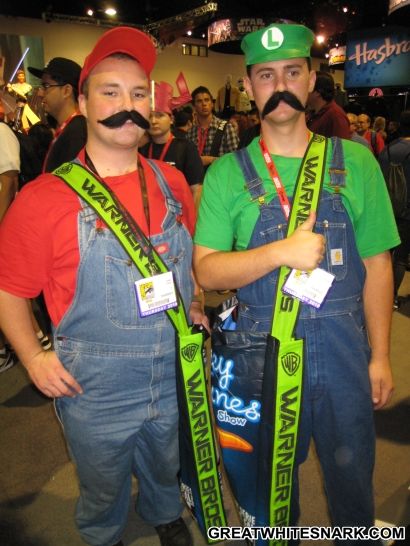 Super Mario Bros costumes. They're ironically jolly.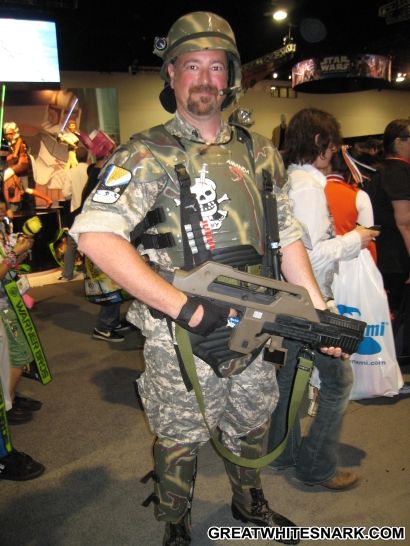 Speaking of jolly, someone should tell this guy that the Aliens get to win in the end.