Closing out the set of photos of costumes from the first day of Comic-Con 2010.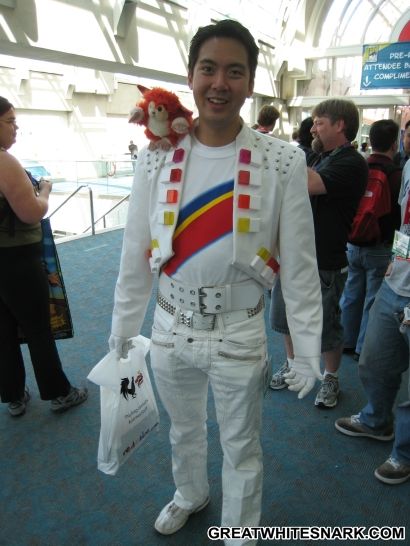 Me: "Who are you?" Him: "Captain Eo." Me: "Oh, I didn't see it right away. Because you're not Michael Jackson." Him: "Yeah, I'm not black. Um. Or white."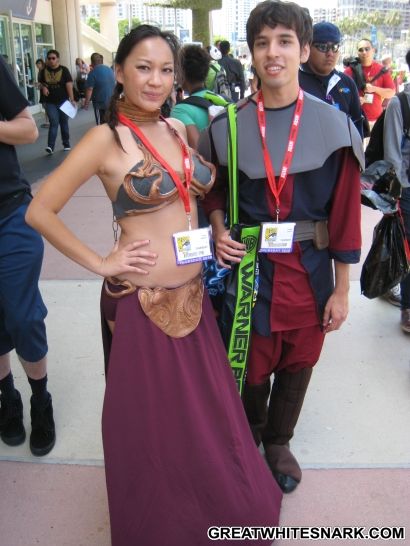 Slave Leia costume. And he's dressed as the most popular kid in his school.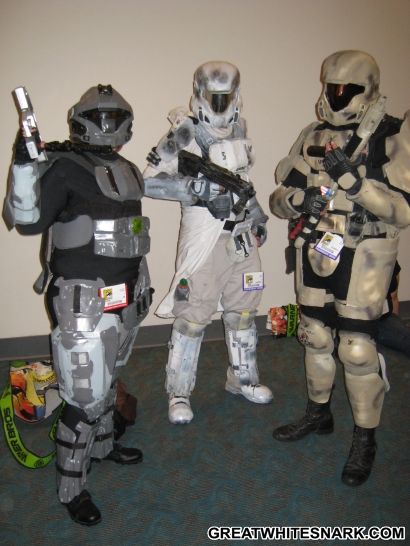 Halo blah blah?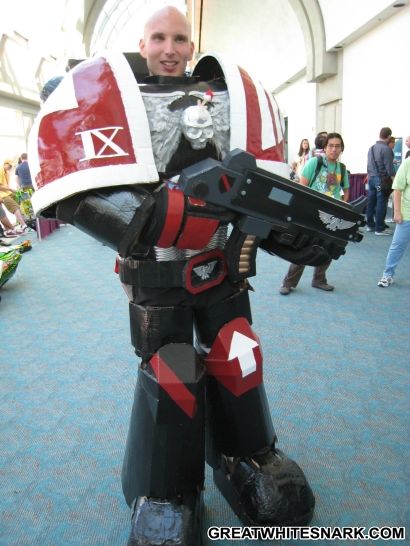 Warhammer costume. I know I've been going to Comic-Con for too long because I know I've seen him at least once before.
Joker and Harley Quinn costumes. A.k.a., "Ok, so we've got some white make-up. What can we do with it? Borg? No. Vampires? No. What's left?"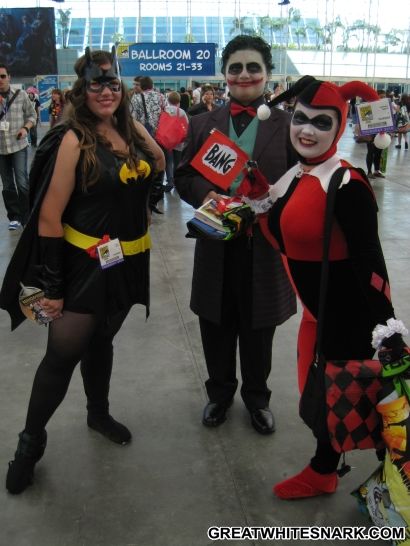 Batgirl, Joker, and Harley Quinn costumes. TOO JOLLY.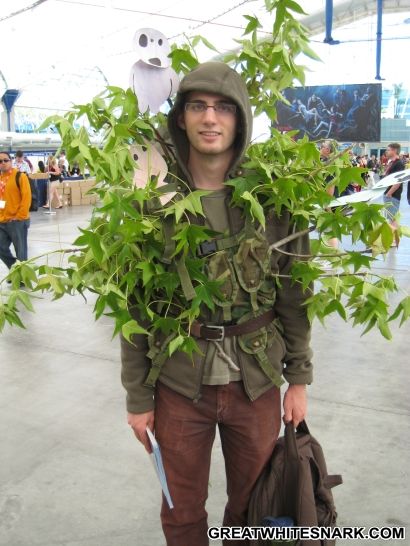 He's a tree from Princess Mononoke that has spirits in it. No joke. And if you can decipher what I just said, congratulations.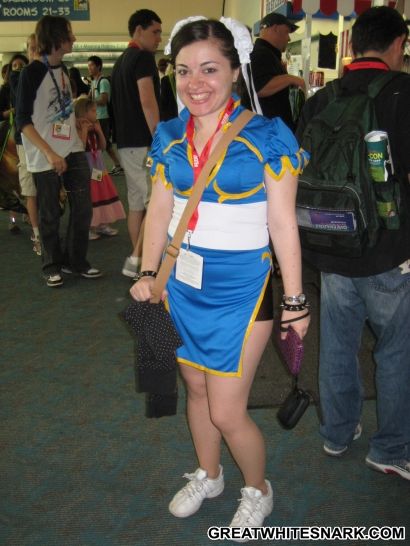 Mini-Chun Li costume.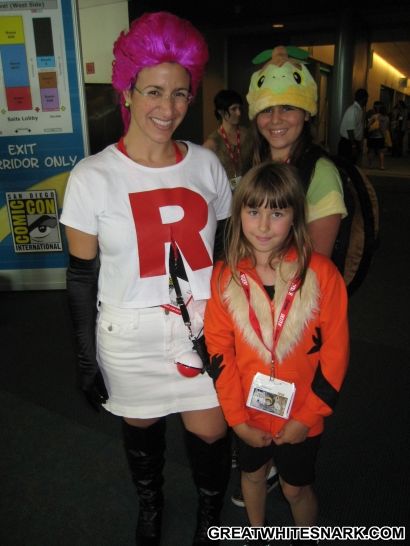 Hello.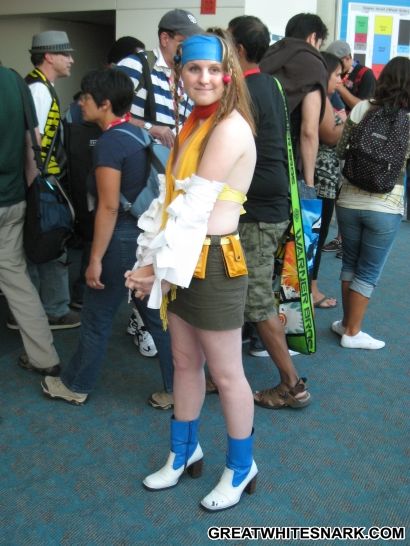 Rikku costume from Final Fantasy. Similar, but different.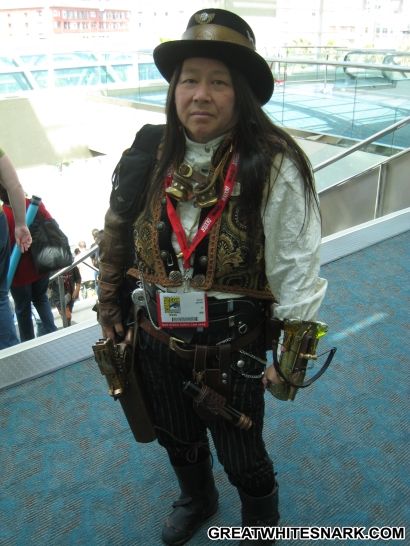 Sure, it's just regular old steampunk, but… wrist-mounted crossbow. Yeah. So. She gets a pass.
And the future ex-Mrs. Great White Snark gets a pass for her otherwise-unremarkable steampunk costume, too. Obviously.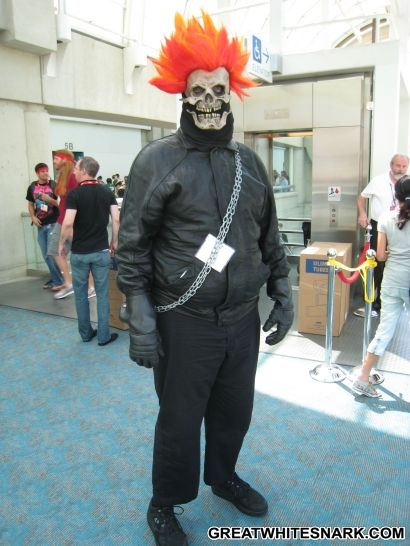 Hello, Giant Ghost Rider, my old friend.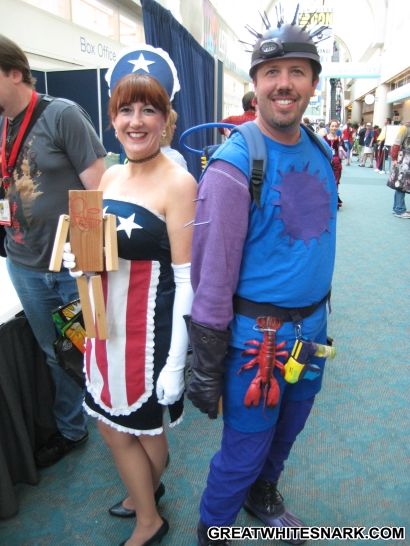 Help me out here, people. American Maid and Sewer Urchin from The Tick. [wink, point, click!] to everyone who helped out on Twitter, Facebook, and in the comments.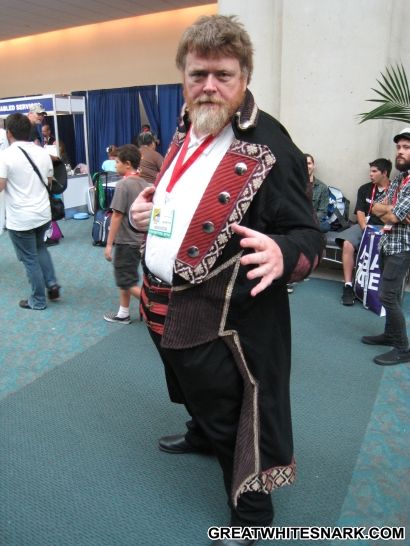 Drunk steampunk boat captain costume. (I'm guessing.)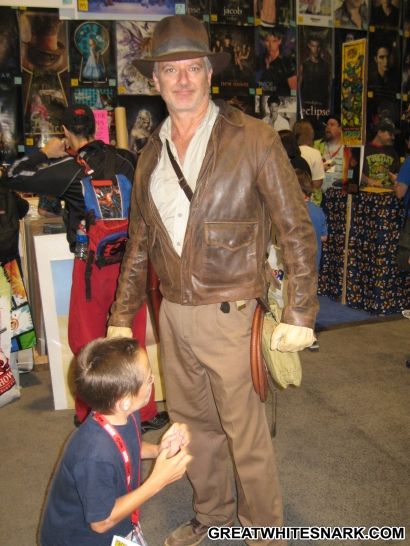 Indiana Jones costume.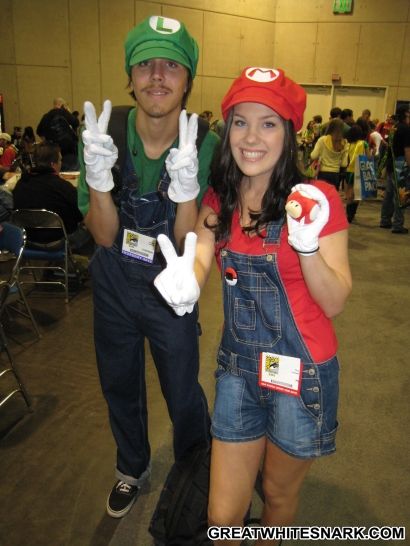 Super Mario Bros. costumes. Of adorableness! Keep it up, you two. Thankfully, most relationships are glued together based on an ability to look good in matching-theme costumes.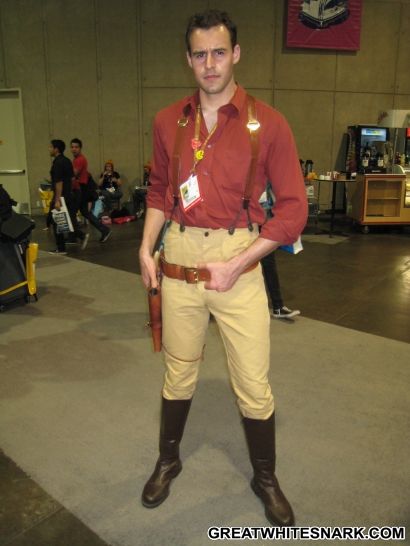 "Hey, Giant Captain Mal Reynolds, can I get a picture?"