The first set of costumes from Day 2 of San Diego Comic-Con 2010. Consume and enjoy.
Hrm. I don't know, but I like. Some people can get away with wearing spandex "just because."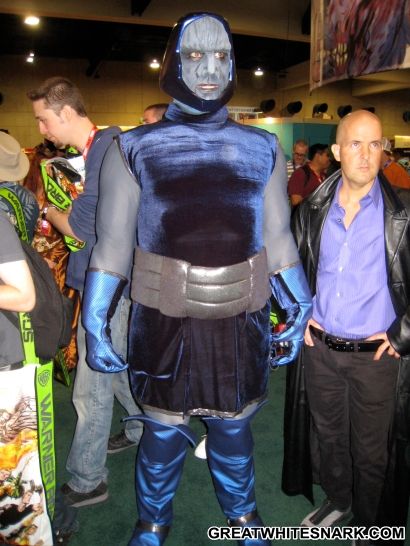 Darkseid costume, guest-starring Lex Luthor. This brings me joy.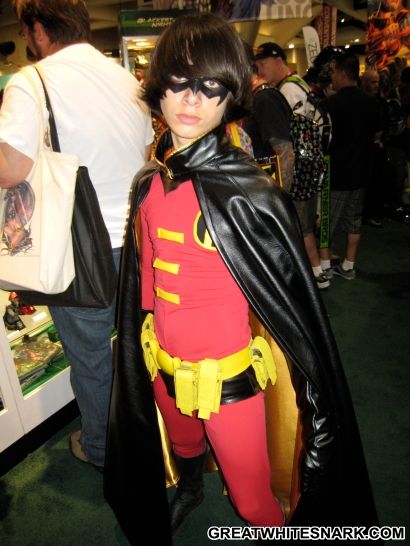 Robin costume. And he made the utility belt himself. Out of hemp, I bet. Damn pot heads.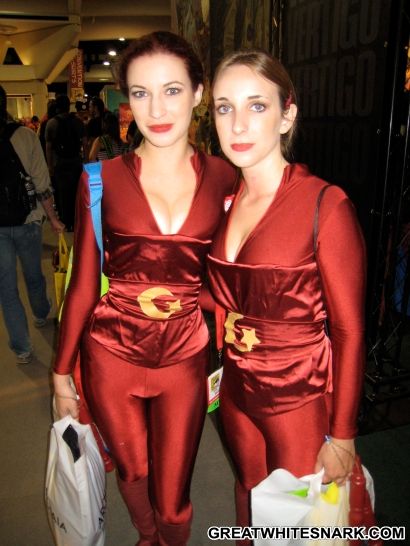 Why, yes, I'd love to join your cult.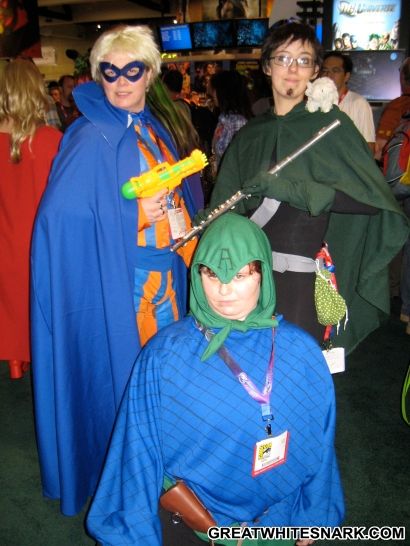 …Yeah.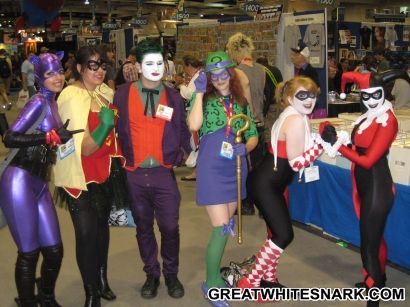 Costumes of Batman's rogues gallery. The short, squat version.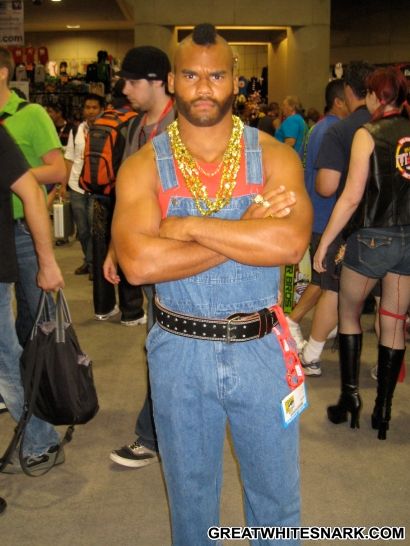 Mr. T costume. Platonic winner of my heart.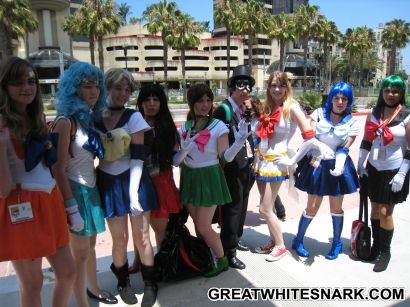 Shut up, anime cosplay kids.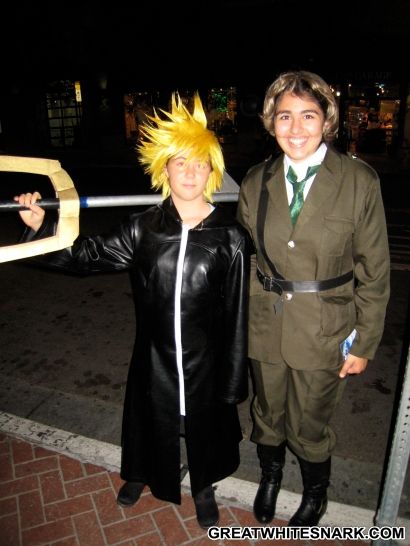 I've given up on today's youth.
Fuggin' fantastic Scarecrow costume from Arkham Asylum.
I don't know what you're supposed to be, but your new name is Blue Space Bunny of Adorbz.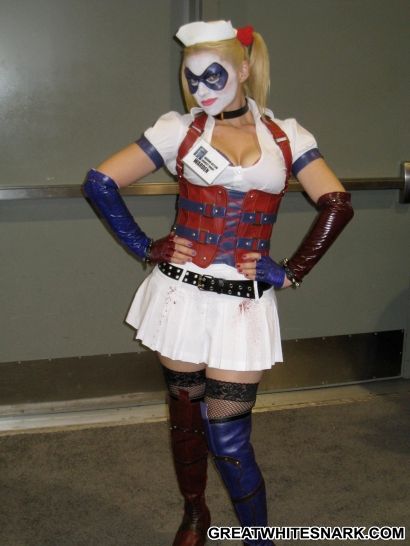 A Harley Quinn costume with the cleavage to back it up. Now with video.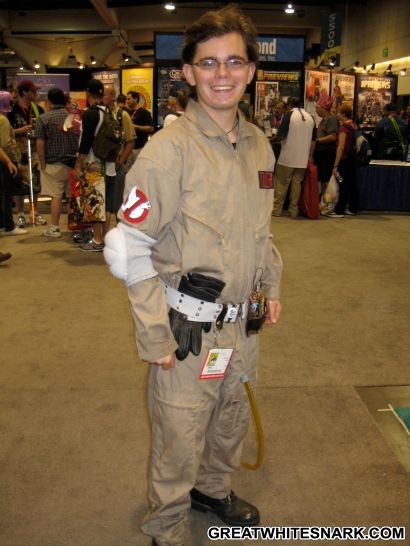 Ghostbusters costume. Whatever.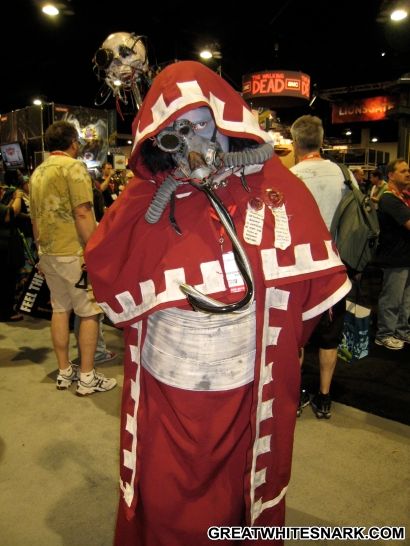 And then there's this guy.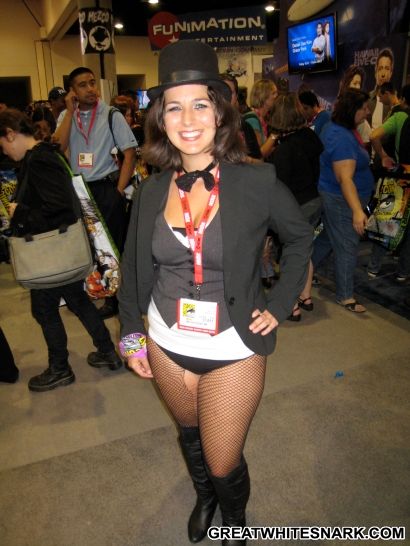 Zatanna costume. I wonder who was pawing at the crotchal region in her stockings. Or if she even noticed.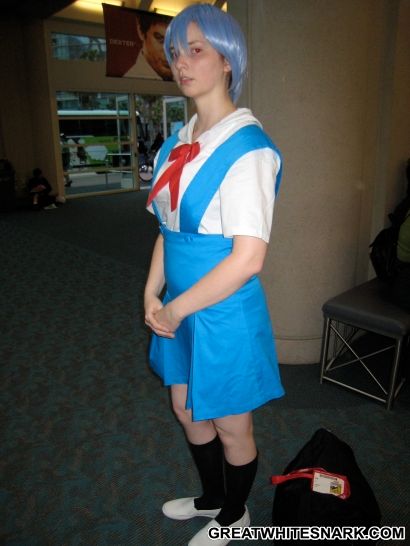 More anime. I give up.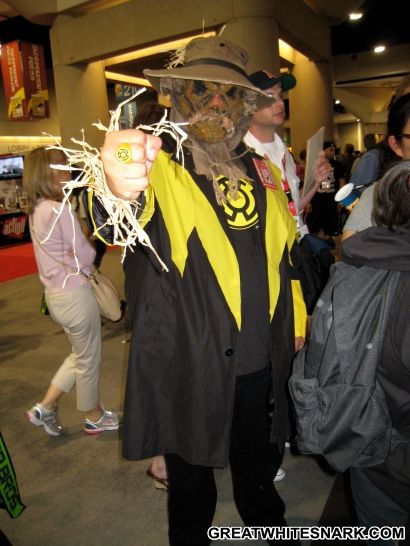 Scarecrow Yellow Lantern costume. Because, hey… contemporary!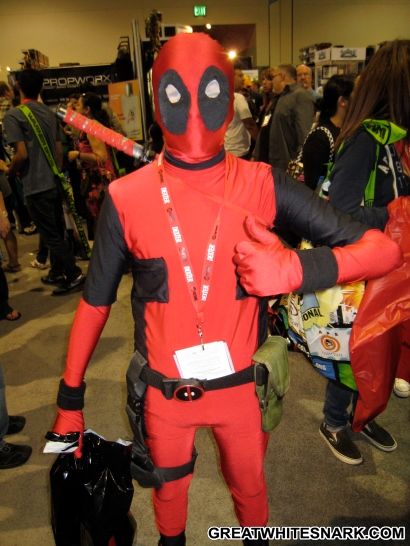 Mini-Deadpool costume.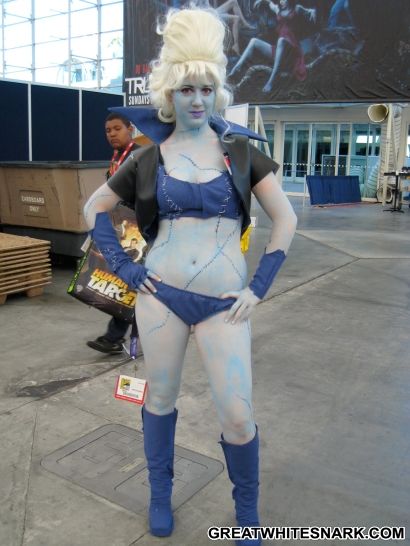 Uh. Star Trek something or other?