Nope, I'm not even done with the costumes from Day 2 of San Diego Comic-Con 2010. There's so much more marvel/misery ahead.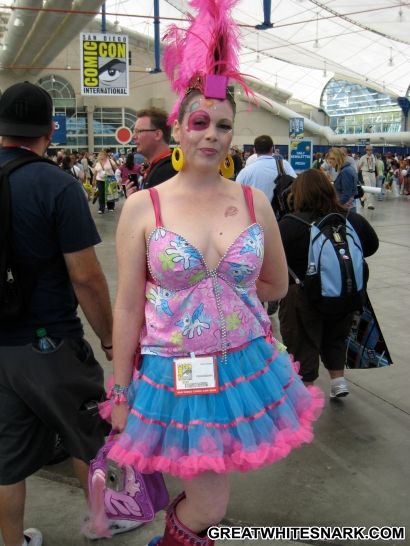 I don't know… carnie?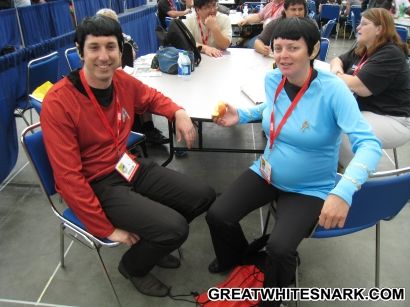 Star Trek cosplayers. Yeah, don't let us interrupt your lunch. Or your selection of a horrible canon for costume inspiration.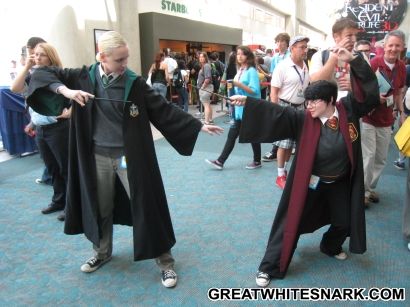 Harry Potter crossplay costumes. There's "porn parody" written all over this.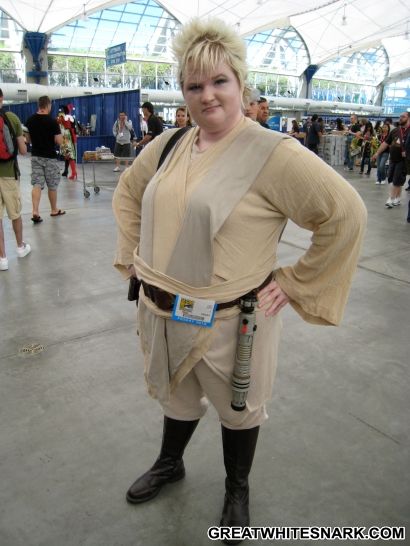 Jedi costume. With just a hint of Barf from Spaceballs.
Incredible Hulk costume. I think my exact words to him were: "Uh, that's moderately convincing."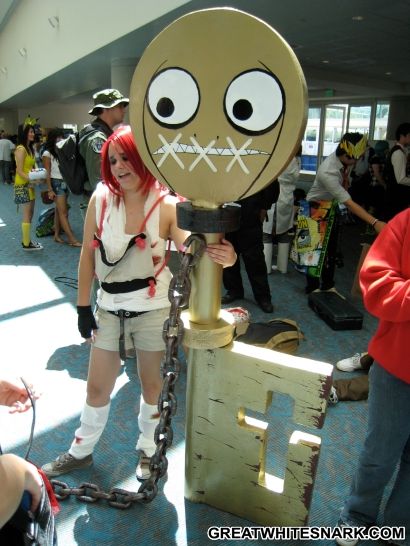 Anime blah blah. I just like giant keys.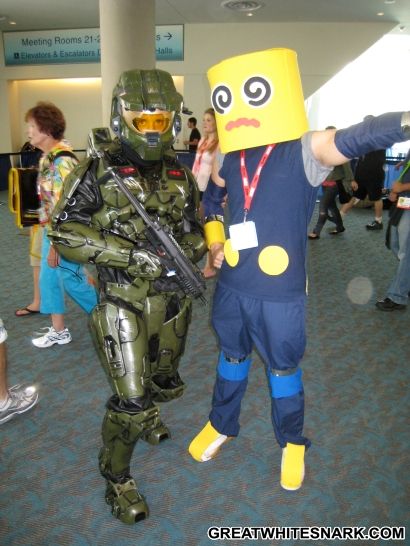 Master Chief costume. And a Lego minifig costume that went awry.
Team Fortress 2 Soldier costume.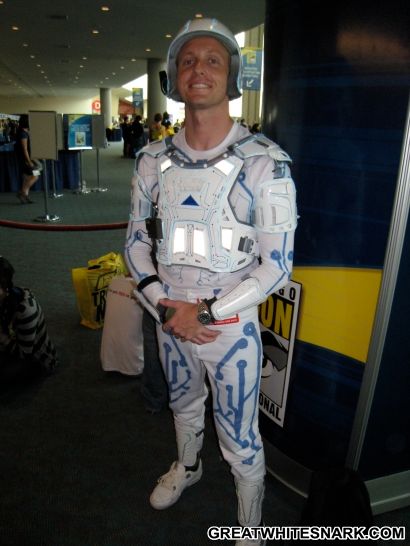 Tron costume. You're a little too gleeful, there, program.
Steampunk? Venture Bros? Cartoon Nazis? Actual Nazis?
Scarecrow and Harley Quinn costumes. And a sickle. Whatever.
Bruce Lee and crossplay Deadpool costumes. Lady Deadpool was very popular. 'Cause, you know… "Hey, it's Deadpool! Hey, there's boobs!"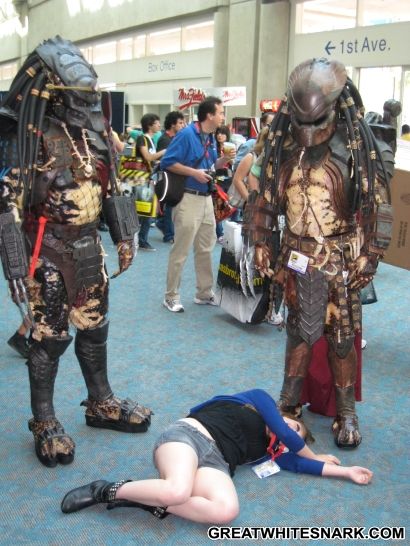 Predator costumes. And what I suspect is a really lazy nerd.
I want to say this is a Miyazaki character of some sort. Which should be enough. But there's at least three of you who can't wait to tell me that I'm wrong or not right enough.
Tusken Raider costume. Or, as I called him, "Hey, Fonzi Tusken Raider."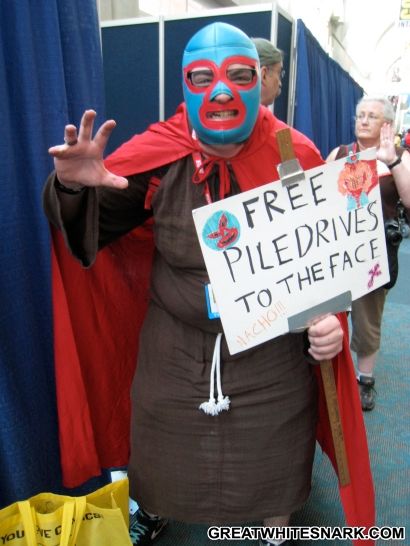 Luchador costume. Because free hugs are for the weak.
Team Fortress 2 Spy costume. Smoking is cool, kids! But not as cool as puffing on a really soggy, unlit cigarette all day.