And so concludes Day 2's coverage of the costumes and cosplay from  San Diego Comic-Con 2010.
What a relief. I wonder if this is what getting a colon-cleansing feels like.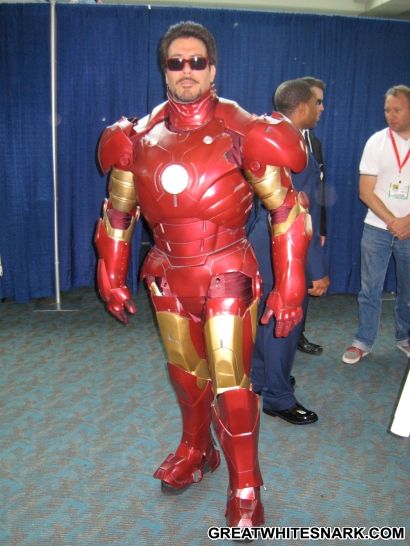 An uncanny Robert Downey Jr. as Iron Man impersonator. I wonder if he does kids' birthday parties. Ha, ha. Just kidding. He DEFINITELY does kids' birthdays.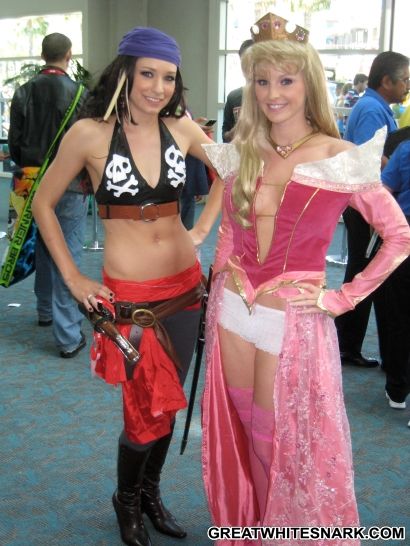 Sexy Sleeping Beauty costume. And her friend. Whose boobs are apparently filled with poison. BEWARE.
Crossplay Han Solo and Lady Vader costumes. My loins asked me to pass along a message, and it goes a little something like, "Hooray!" (Photo courtesy of my friend Kristin of Geek Girls Network.)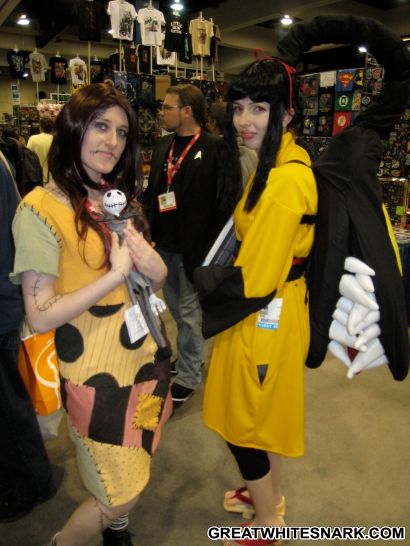 I detect Tim Burton-ness. But otherwise, couldn't tell you a thing.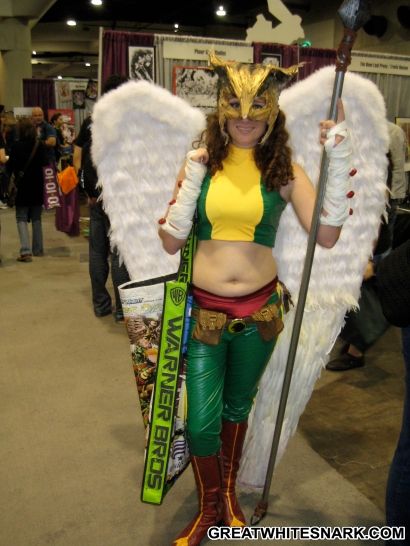 Hawkgirl costume. A fine costume, but I do ask that all cosplayers please respect the potentially-hazardous powers of pleather, spandex, and bare skin.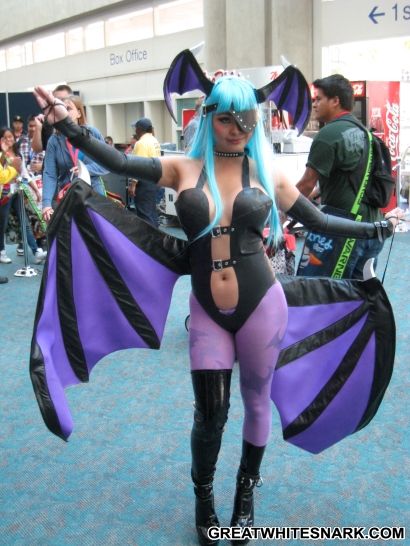 Anyone know what's going on here? You know, besides boobs, spandex, and a little bit of crazy-time? UPDATE: Morrigan from Dark Stalkers.
A Star Trek Red Shirt costume. After having received the beating he so richly deserved.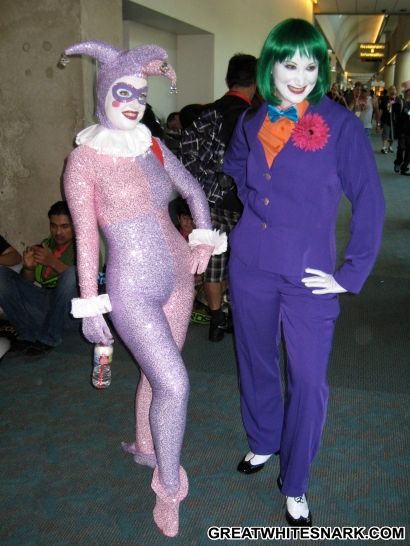 Crossplay Joker and Cirque du Soleil Harley Quinn.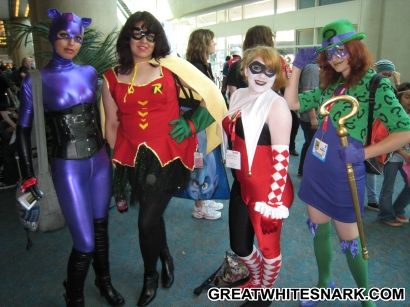 Catwoman, crossplay Robin, Harley Quinn, and crossplay Riddler costumes.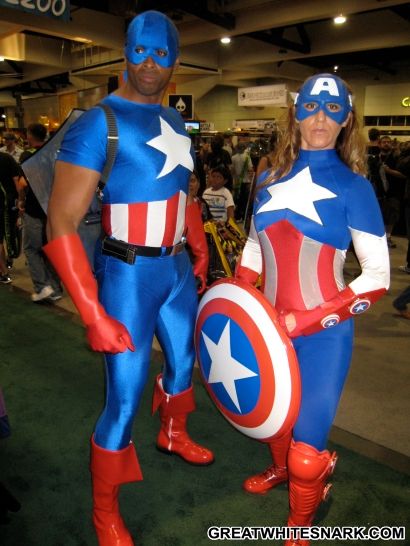 Captain America costume and crossplay. Who says steroids aren't good for you, ladies? You know, assuming you like having really, really masculine features. (Think she's hiding a bulge?)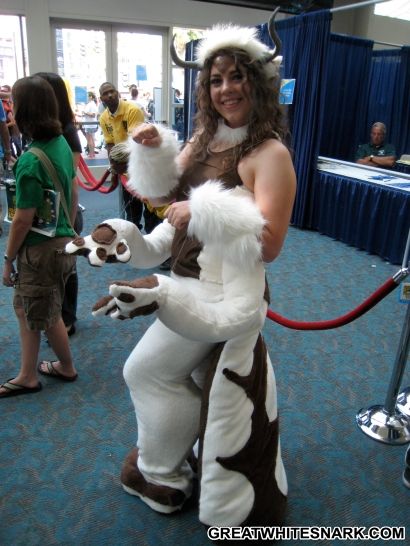 The Last Airbender Appa costume. Which might be the best thing I've ever seen, just short of a topless Appa costume.
Futurama Leela costume. Who, appropriately, has her blaster pointed right at a photobomb.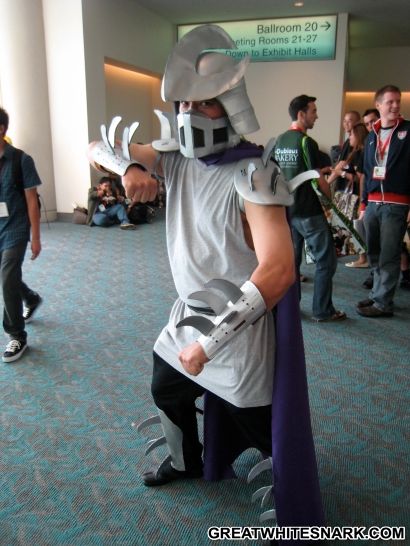 Shredder costume. Who knew that dress-length, sleeveless t-shirt would come in handy?
The self-proclaimed "Classy Lanterns." Which I can only assume means that they have power rings and don't put out on the first date.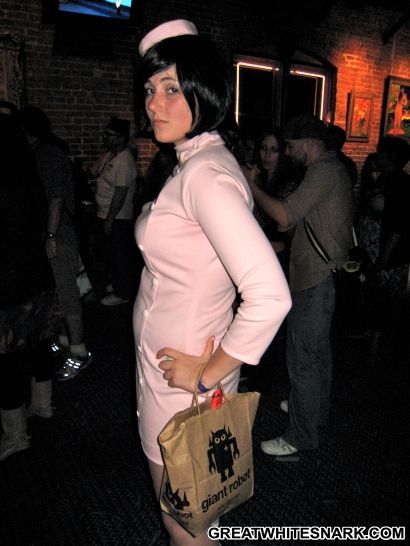 Venture Bros. Dr. Girlfriend costume.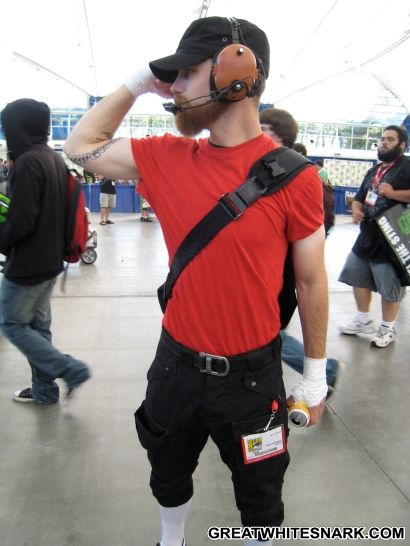 Team Fortress 2 Scout costume. Now featuring: hipster beard!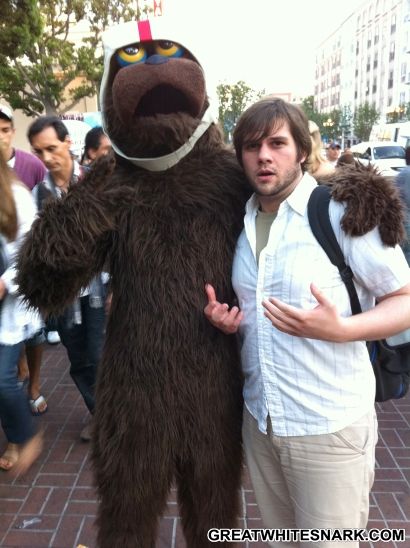 Warren the Ape costume. And some guy having a conversation about melons.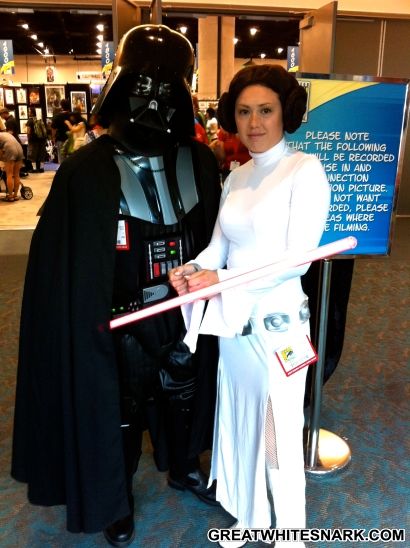 Princess Leia costume. Playing a bit of "tie me up" with her daddy.