Had you noticed a lack of Slave Leia costumes in my other Comic-Con posts? Well, one, you're a sharp little nugget. And, two… I've been saving them to present in one fell (pandering) swoop. Enjoy.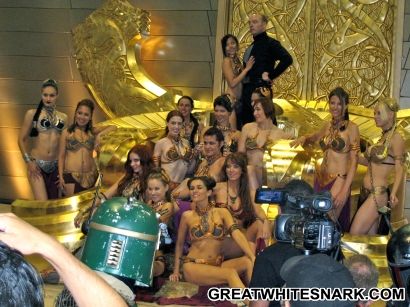 Click for higher-rez version
Ah, yes. The inevitable Comic-Con Slave Leia group shot. Almost as much of a spectacle? The panting fanboys who immediately swarm the scene, as seen in the video, below.

Available in HD when viewed fullscreen.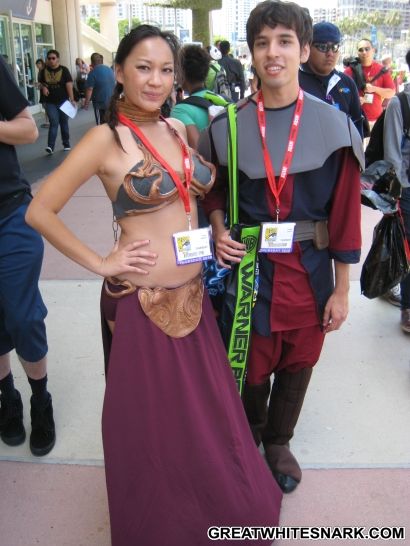 Hottest mom at Comic-Con? Perhaps. But I know one thing's for sure: this kid is veeeeery popular amongst his schoolmates.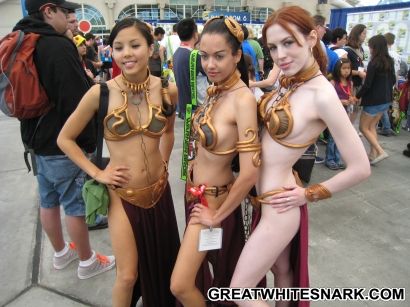 Slave Leia cosplay prima donnas. I actually had to ask twice to get their picture. You know what, sweethearts? Eat something.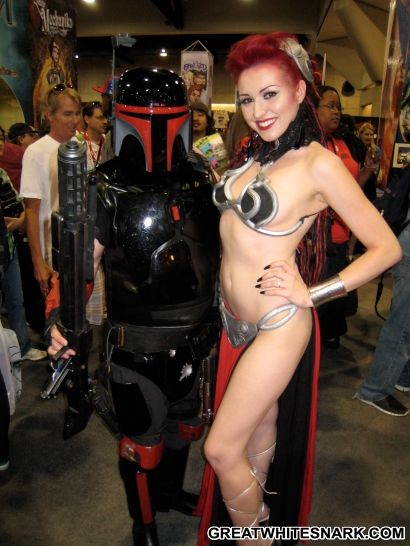 I only hope the picture does this woman justice. By far, this 6'+ tall "alternative" Slave Leia is the most devastatingly-sexy Leia I've seen at any Con. I can only assume that's Wilmer Valderrama under the helmet.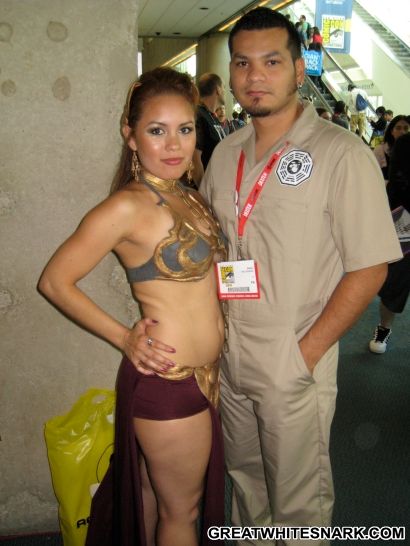 I like a Slave Leia who can take me in an arm-wrestling contest.