Oh, did you think I was done pandering to you for a while after yesterday's gratuitous Slave Leia post?
No… no, I am not. As long as there is hearty cleavage and/or kids doing adorable things in the world, I. Won't. Stop. Pandering.
You might as well sit back and enjoy it.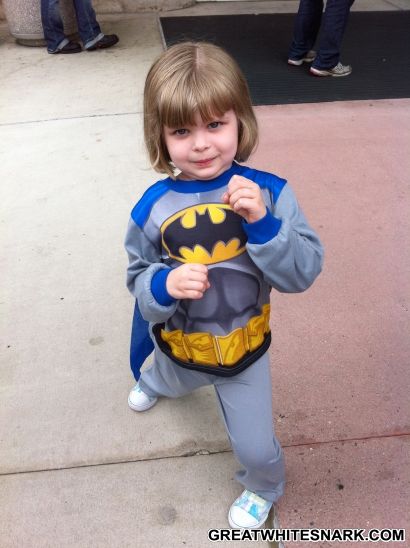 Someone on my Twitter feed actually said, "Uh, but is that a little girl in a boy's costume?" And then I assume they drooled and breathed heavily through their gaping mouth. Because they're stupid.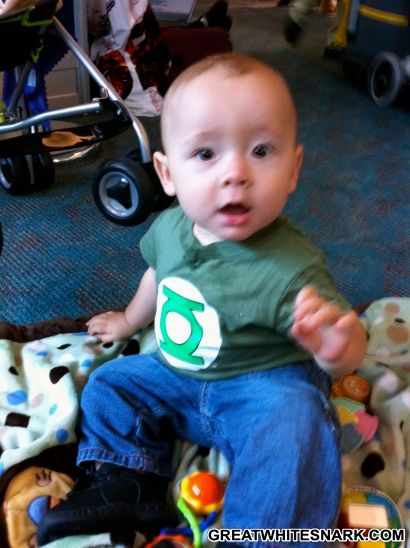 Too much. Just…. too much adorbz. Shut up, baby.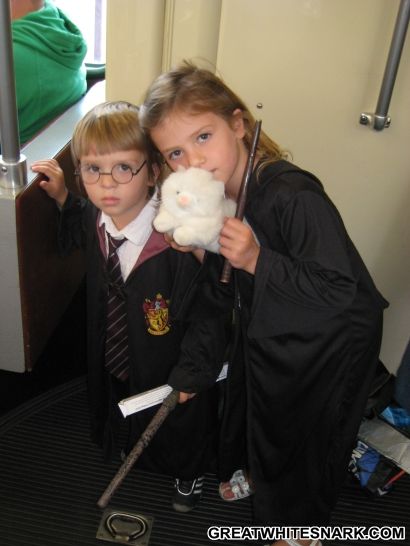 Kids' Harry Potter and Hermoine costumes. Sometimes I want to adopt a little white baby just so I can dress it up like this. And then I remember they require feeding and diaper-changing.

Kid's Mad Hatter costume. Wow, eh? Couldn't care about the movie, but I can appreciate some smash-up cosplay.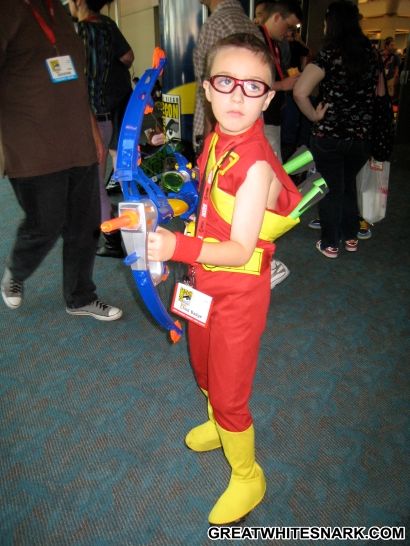 Kid's Speedy costume. And the look on his face definitely doesn't indicate that this whole thing was dad's idea.

Kid's Wonder Woman costume. She doesn't want to fight you but she totally will, man!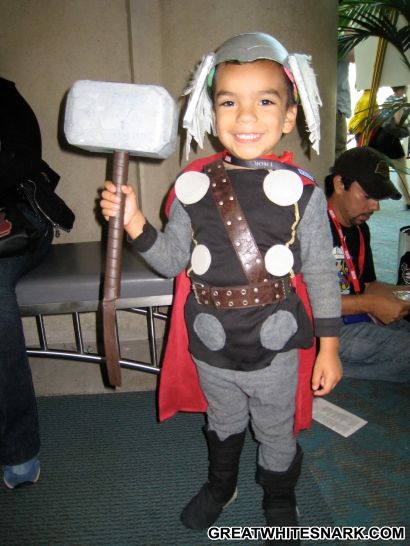 BABY THOR! I love that everything is mini-Thor-sized, except for the hammer.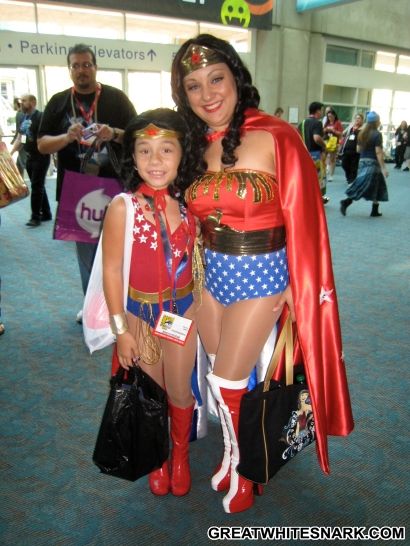 Hell, why not bring grandma along next time, too.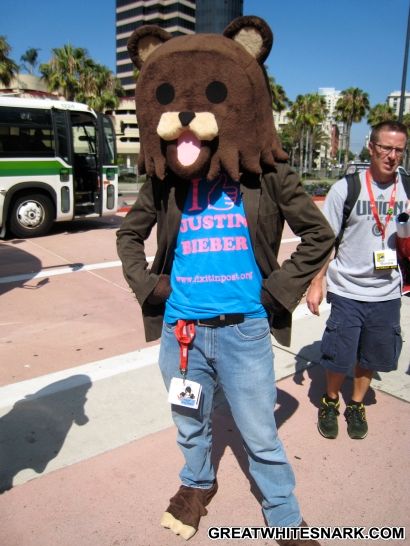 HI, KIDS!