This one-of-a-kind Toy Lamp by designer Ryan McIlhinney illustrates a position I've long-touted: all home furnishings should be made of whimsy and polyurethane laquer.
Made of recycled Toys which are bonded toghther and then coated in a High Gloss polyurethane laquer.
See? Perfect.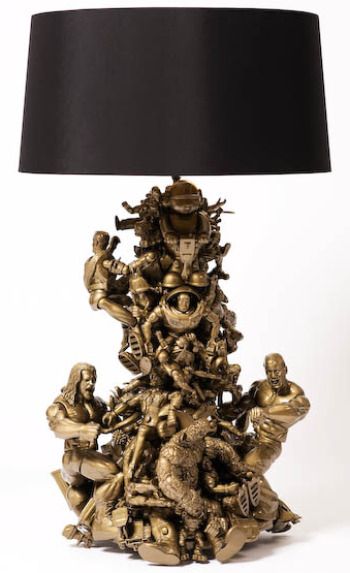 Whoever can name any of these action figures (WHY, HELLO, BUZZ LIGHTYEAR!) gets an official GWS Finger-Gun Salute in the comments.
Via Gadgets In, who dabbles in the black market of unsanctioned finger-gun salutes. Which is a great way to shoot your eye out.
Find gold Pimp Daddy Destro figures on Ebay