Do you know how it is that Star Wars sandwich cutters weren't conceived until just now, in 2010? Well, I figured it out.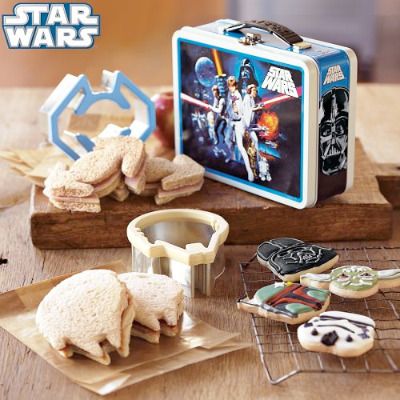 Because, clearly, my mother didn't love me enough when I was a kid in the 1980s. Which is when these should have been invented. By someone who cared about my well-being. Which depended in large part upon my eating ham-and-cheese sandwiches shaped like Tie Fighters. On a daily basis.
Via OhGizmo!, who finds my logic infallible.
Find Star Wars molded cake pans on Ebay