Don't accost me with your indignant nerd rage or anything, but… I've never sat through* an episode of Doctor Who.
Which doesn't mean I can't appreciate a fine cake in the likeness of a murderous mutant robot.
This one can even turn its head. Which is, like, the step right before mutant robot cake self-awareness or something.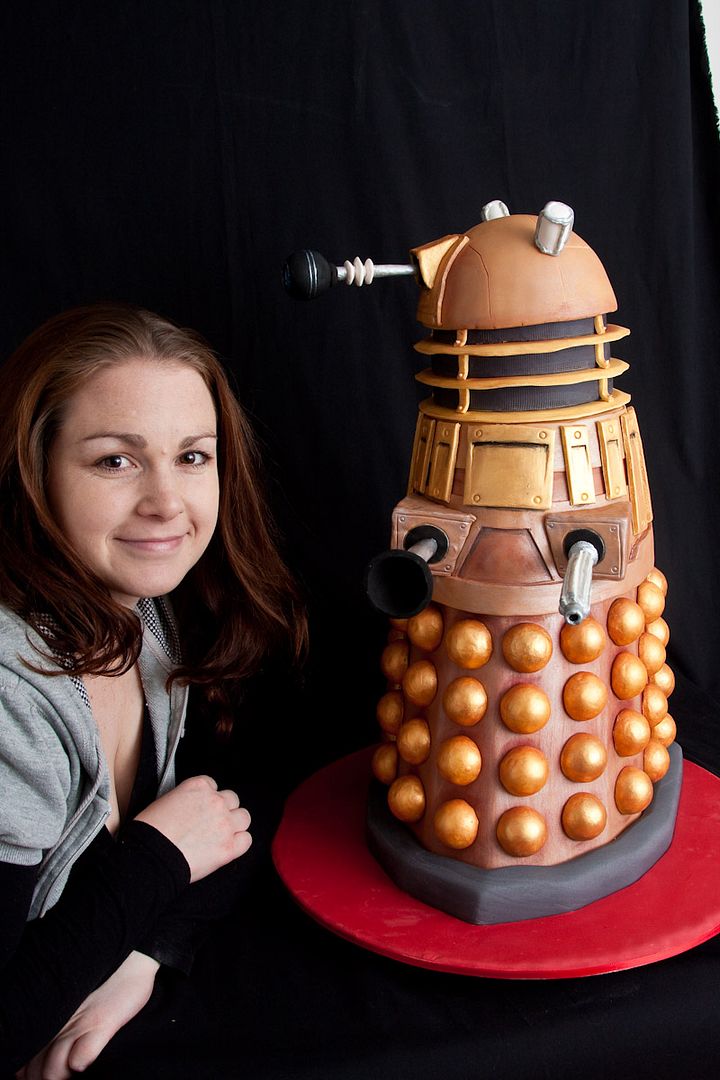 Here we see cake artisan Tenele from Australia's Stacked Cakes, forced into a subservient position by her 2-foot-tall creation, a carved cherry ripe mud cake covered with chocolate ganache and fondant.
Just run behind a closed door, Tenele! It doesn't have opposable thumbs!
* Made it through.
Find remote-controlled Daleks on Ebay