God. I would pay good, American money to see Mini Mal fight a Mini Operative. Or a Lil' Reaver. OR BOTH.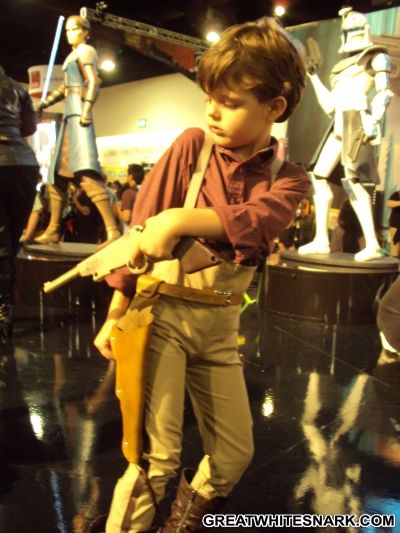 Yeah, I know. Adorable and swashbuckling. Not an easy combo to pull off.
Here's Mini Mal smuggling some astromech contraband out of the convention center to sell for parts on the outer planets.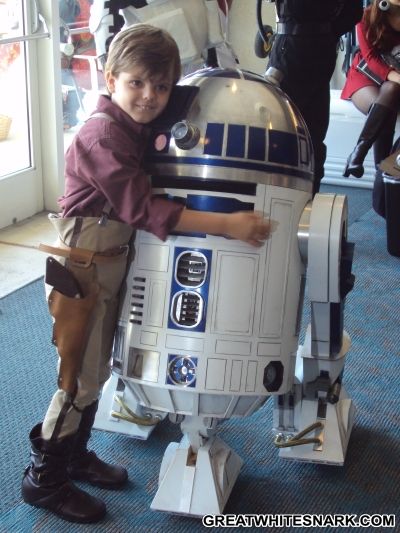 Now compare against a photo of Nathan Fillion I shot at the convention: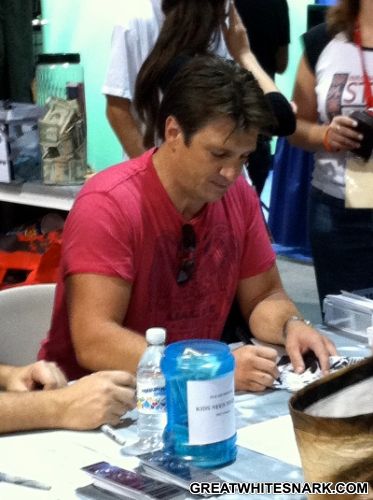 THEY'RE THE SAME.
Browncoats, if you're going to wet yourselves, please do it over these newspapers that I had the foresight to lay out for you.
Thanks to Brandy C. for the photos!
Find the River Tam maquette on Ebay