Dawn from Aurora Cakes crafted this Stormtrooper-on-a-toilet cake at the request a six-year-old's parents who "wanted to make their son laugh."
Et voila! Poop!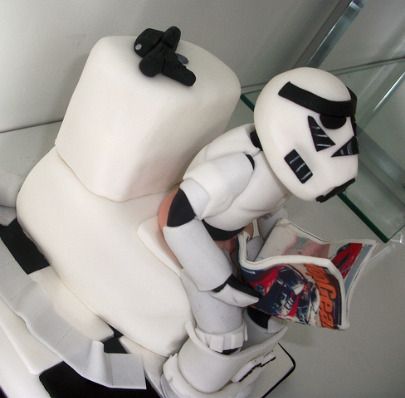 Photo Credit: Aurora Cakes on Flickr
Weathered internets traveler that I am, I know that many of you* out there share the tastes of six-year-olds.  So… you're welcome. Here's a funny-ha-ha poop joke cake.

Via Craziest Gadgets, who wants to know what it means if he doesn't get it. "Poop, you say?"
* Not me, though. I'm sophisticated and shit.
Find Star Wars cake pans on Ebay