When my friend Jen from Cake Wrecks said today that she'd captured a shot of a "sexy Wampa costume" at Star Wars Celebration V in Orlando, I could only picture something (1) reeking of crazy-pants and (2) featuring boobs.
And, boy, did Florida deliver. In its own special way, no less. (I.e., with a stripper.)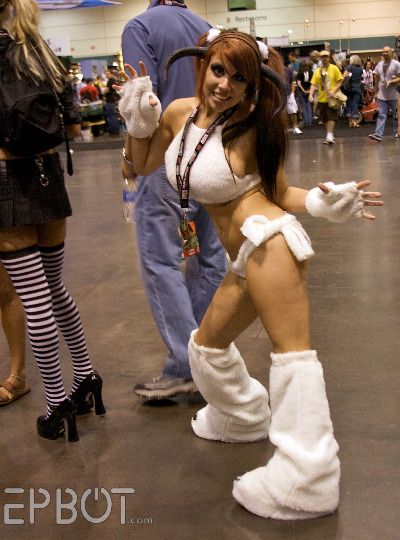 Check out the rest of Jen's pics from Celebration on EPBOT. Spoiler, though: no sexy Greedos.
Find plush Wampa toys on Ebay