This tauntaun ice sculpture showed up at a party thrown by G4 TV.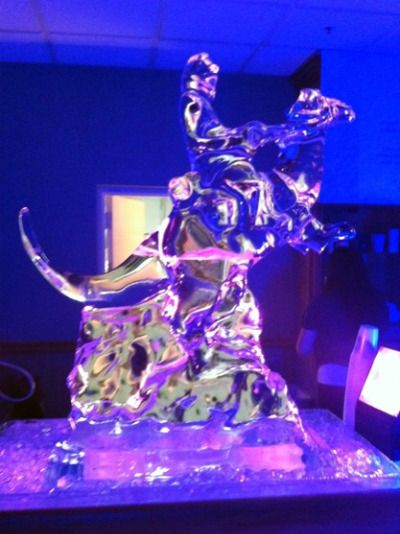 Strangely, you weren't invited. You'll just have to get your own TV production company powered by attractive geeks if you ever want to go to a shindig featuring ice sculptures of your dearest nerdy icons.
(And I'm sure they'll be the loveliest ice sculptures of half-naked warrior elf avatars from World of Warcraft anyone has ever beheld.)
Via ThinkGeek, who was invited, so suck it.
Find the Tauntaun Sleeping Bag on ThinkGeek