Uh. Hey, dude? Someone, like… scribbled all over your shoulder and some of your chest, there. Yeah.
What? Did I see who did it? No, man, sorry. I don't know who's behind this. But if you're trying to find the culprit, I'm fairly confident that it's a huge, huge nerd.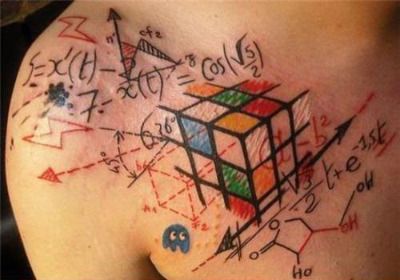 Via Memory Is the Thing You Forget With, whose memory forgot the rule about sentences ending with prepositions.
Find Rubik's Cube toys on Ebay