Lego minifig customizer and photographer Julian Fong–a.k.a., the grown-up equivalent of the kid I would have made friends with in grade school just so I could play with his awesome toys–has created an impeccable custom Lego minifig for just about every* superhero of note from the DC Universe.
The Justice League, the Teen Titans, the Justice Society… even Elseworlds characters like commie Superman from Red Son get a treatment.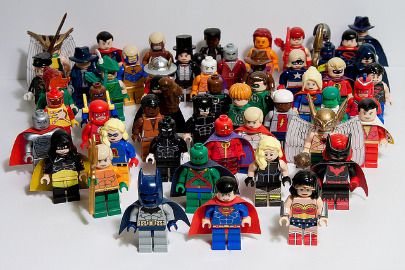 The photo above (click on it for a zoomed-in look) only includes some of Julian's minifigs; visit his Flickr photostream for a close-up look at all of his work.
Via Comics Alliance, who hopes those pinko commie Lego minifigs enjoy standing in their Lego breadlines. USA! USA!
* Angry nerds, feel free to tell me in the comments which heroes Julian excluded, so we can argue over the subtleties of "of note." That'll be both fun *and* productive.
Find custom Lego Batman minifigs on Ebay