This guy gal: "No, you don't understand. I really, really like Buffy the Vampire Slayer."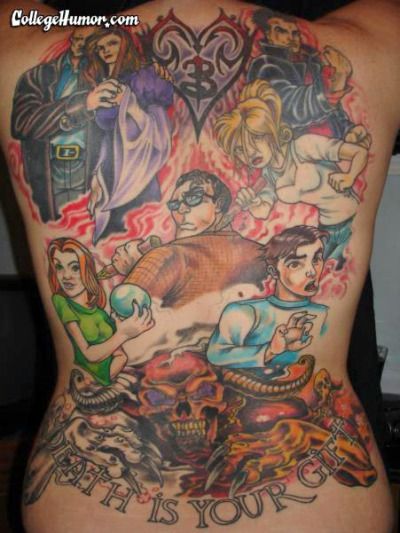 I like how she's made Giles the focal point of the piece. My feelings, exactly. Although, to truly bring to the fore the elements of the show I most enjoyed, Giles would have to be motorboating Cordelia's ginormous rack.
In the classiest way possible, of course.
A double-finger-gun salute to anyone who can figure out where this Buffy tattoo image originated. ('Cause it sure as hell wasn't on College Humor.)
Find Buffy the Vampire Slayer figures on Ebay