It took wampas and AT-ATs to rejuvenate my interest in chess.
Oh, wait… aaaaaaand now it's gone, again.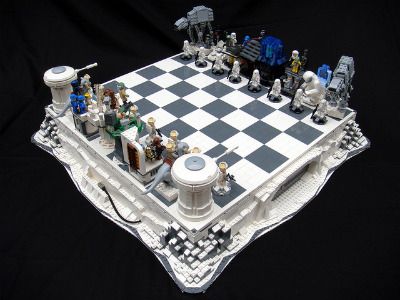 Click to zoom
Anywho. Brandon Griffith made this clever Empire Strikes Back chess set as a follow-up to his A New Hope set. The full gallery of pics on Flickr is worth a browse, but the highlight for me was the Lego-brick version of the Emperor's holographic visage as the King piece, below.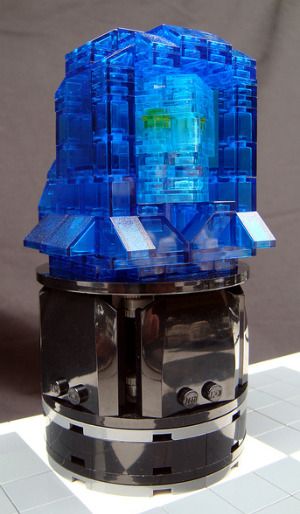 And note that Darth is his Queen. Giggle.
Via Brothers Brick, who comes from a place where "visage" is pronounced "face".
Find custom Star Wars Lego minifigs on Ebay