Apparently I did my 30th birthday wrong, because Alicia celebrated hers with a Wampa cake. Which… is clearly the right answer.
Unless… Wampa cake plus sexy Wampa-costumed stripper?
Naaaaah.*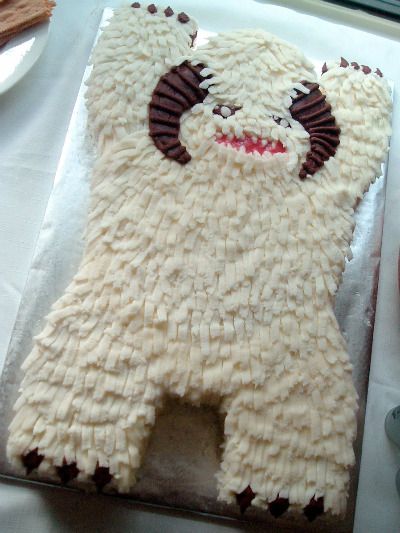 Complete with a cherry preserves filled sliced arm!

Made with my mom's classic sour cream pound cake recipe shaped into an Alicia style Wampa, buttercream icing, and one very forgiving decorating style — I'm tempted to make only shaggy monster cakes from now on.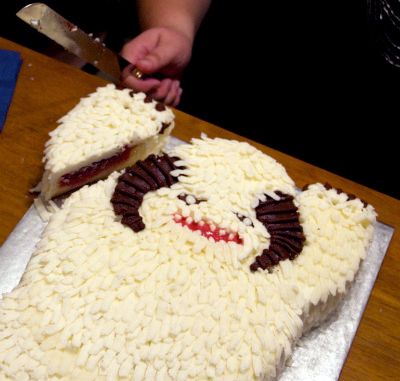 Via Super Punch, who blah blah blah blah sexy Wampa stripper Google juice.
* YESSSSSSSS.
Find plush Wampa toys on Ebay