Back in 1998, Nokia created fourteen prototypes of a modified N76 that featured custom sounds, graphics, and hardware to make it look, sound, and behave like a Star Trek communicator.
One of those prototypes recently showed up on Ebay: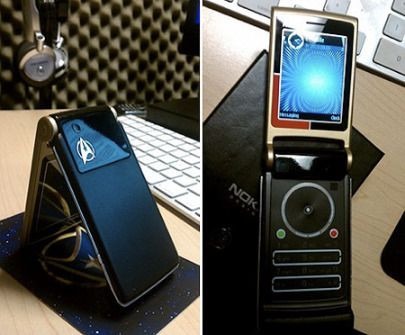 Obviously, the project was quickly abandoned because–really–aren't "regular" custom ringtones already punishment enough for civilized society?
Via TechEBlog by way of Neatorama, who thinks that guy who sits next to you on the bus with the Weird Al Yankovic "I'm Fat" custom ringtone is exactly the punishment you deserve.
Find replica Star Trek communicators on Ebay