If my mom used more forethought, she would have invented 3D pancake technology back in the 1980s when I was still a kid and it was easier to impress me. I would have been her doting son for forever.
Now the poor dear has to resort to building lightsabers and fighting robot ninjas to win my affection. Her own fault for not getting a jump on things, really.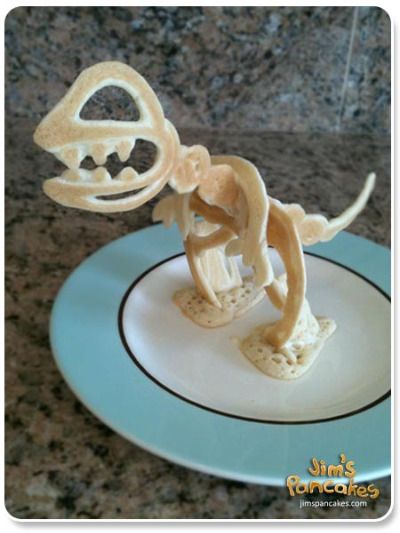 Cheers to Jim's Pancakes for having a better understanding of a young psyche.
Via CakeWrecks, whose mom invented robot ninjas with lightsaber hands. (Now that's love.)
Find dinosaur models on Ebay