Actually it was a birthday cake. For this guy's wife. He loved the idea, thought it was so hysterical, until he came to pick it up. He smiled and said "I think 'm gonna be in trouble". It was her 30th. Well, I had fun!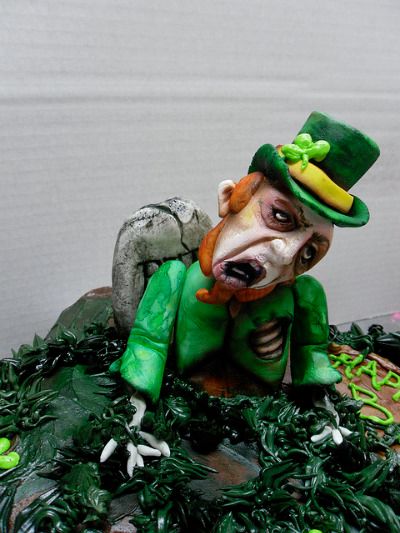 Right. Because nothing says "hilarity" like, "Honey, now that you're turning thirty, your luck has officially run out, as signified by this (un)dead leprechaun. Also? Your ass is huge."
Via Super Punch, who eats ice cream cake and has it go straight to his hips. Great ass, though.
Find Evil Dead comics on Ebay