Remember also those misfires, missed shots, and premature blasts in Duck Hunt? And then getting laughed at for your general ineptitude?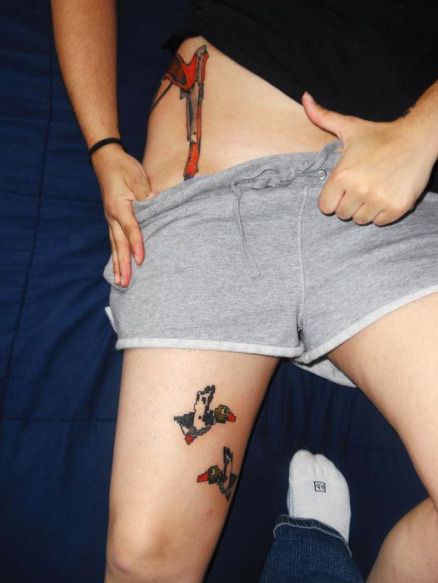 Well, I'm sure that this questionably-placed Duck Hunt won't ever serve as bitter, bitter analogy for any of this lady's future sexual partners, who with almost 100% certainty will not suffer any sort of inadequacies or dysfunctions in the sack.
And thank goodness for her. That could've been awkward!
Via Geeky Tattoos, who's not so sure.
* Not super.
Find Donkey Kong plush toys on Ebay