A 23-foot -long Lego aircraft carrier. Because someone was all, "Hey, that's something that needs to exist."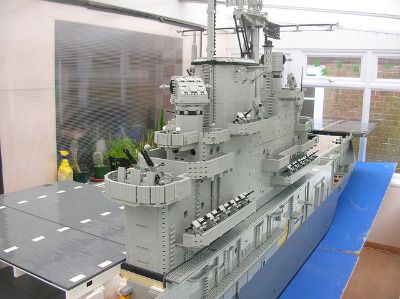 Since cameras based on current Earth technology cannot capture the immensity of this thing in a single frame, check out the builder's photo set on Flickr for a better look at the components.
Via Geek Dad, who's been meaning to set aside a couple of years to really test the limits of his OCD on a project like this.
Find custom Lego minifigs on Ebay