I'd push this Futurama cake down the stairs for its lack of handmade Futurama figures if not for Bender wearing a bow tie. Bender with a bow tie wins every time.
I'm sure you feel the same way.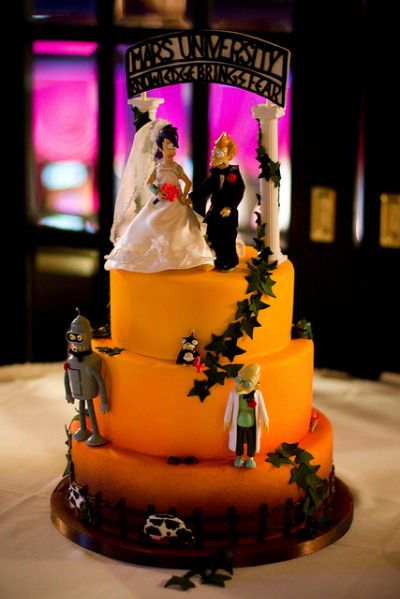 Photo Credit: alanosaur on Flickr
Via Geekosystem, who thinks that no cake should be pushed down stairs before its time.
Find bendable Bender figures on Ebay