Sorry, lady, your horrific Twilight tattoo doesn't rank among the top twelve awful Twilight tattoos.
But not for lack of trying. Obviously.
As Jessica points out in the comments, this lady is the same one featured as #1 on the list of twelve awful Twilight tattoos. But now we have this more-recent photo to reveal the extensive work that has gone on to "improve" her artwork. (Yeesh.)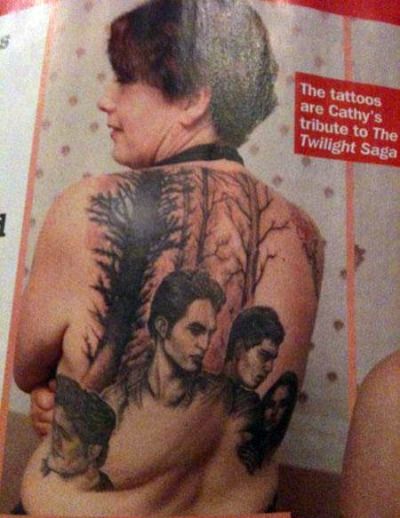 Via Ugliest Tattoos, whose lack of providing attribution is only slightly less distasteful than a portrait of a Twilight character getting stretched across a roll of back fat.
Find (strange) shirtless Twilight figures on Ebay