Brace yourselves; over the next several hours I'm going to pummel you with my favorite Halloween costumes spewed forth by the internet tubules over the weekend.
For now, feast your eyeholes on this homemade Krang costume from Teenage Mutant Ninja Turtles by Melissa D. on Flickr, featuring no less than an animatronically-animated Krang. (Be sure to check out the video at the end of the post. DO IT.)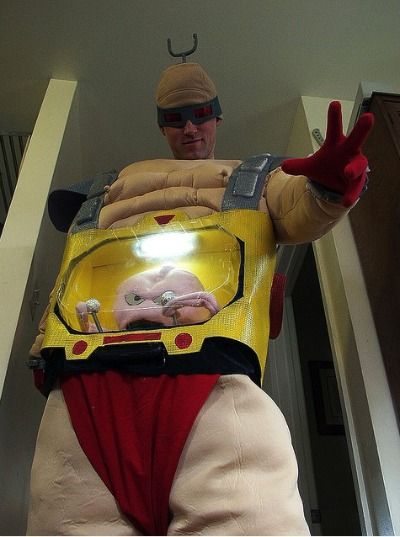 The lost Chuck E. Cheese band member?

Via Reddit.
Find vintage Krang action figures on Ebay