Wow. Trekkies continue to insist upon turning the nerd dial to 11.
In this case, we've got a German dude dressed up in a Klingon mask while performing a fully-formed, grammatical-correct Klingon rap to the tune of Eminem's classic "Without Me."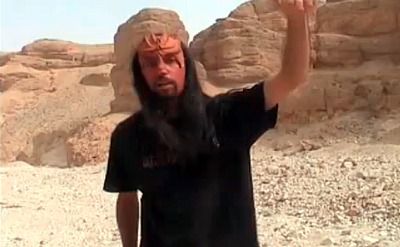 And because every German/Klingon rapper/rocker needs a stage name, he's dubbed himself "Klenginem."* (GET IT?)
So check out the video if you enjoy astounding feats of nerdiness and/or cringing. I'll be over here, not being able to bury my face in my hands fast enough.
Via Reddit, who's concerned that "every German/Klingon rapper/rocker" implies that there's more than one.
* By all means, do check out his website, which looks like it was built with genuine Klingon internets technology from 1997.
Find Klingon costumes on Ebay