This guy programmed his home computer's interface to look just like the one from Star Trek: The Next Generation.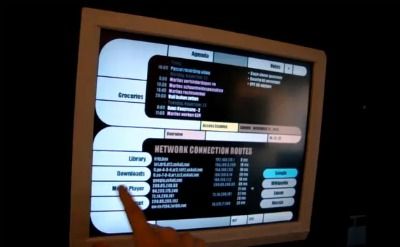 And then here's an approximation of what happened next: "Computer, replicate me a girlfriend. Please, Computer. PLEASE. I'M SO ALONE. No? Fine, then replicate me another sandwich. With extra mayo. This ass isn't going to get fatter on its own."
Via Reddit, who's strongly against the stereotype that Trekkies are sad, lonely slobs, even if it's true 93% of the time.
Find the Star Trek computer mouse on Ebay