Well, this lesson on kissing from Captain Kirk in the video below might explain why so many of you Trekkies are virgins.
Especially his signature move at the end.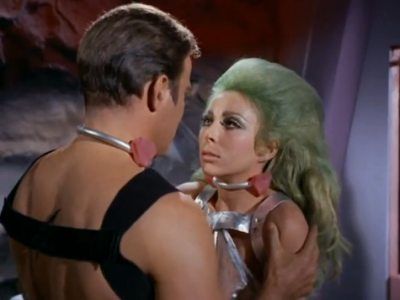 Wow, she really FELL for him.*
Via The Awesomer, who thinks the lesson was bad enough; there was no need for me to punish you further with a terrible pun.
* This was the terrible pun.
Find Captain Kirk figures on Ebay