There's nothing more sweet and innocent than a unicorn cake. (With a pink bow on its tail!) Let's slice into this thing and enjoy some sugary goodness, shall we?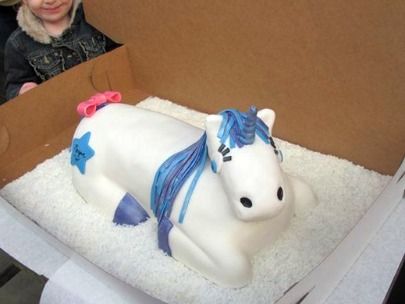 OMG THE BLOOD IS EVERYWHERE UNICORN WHY DID YOU HAVE TO DIIIIIIIEEEEEE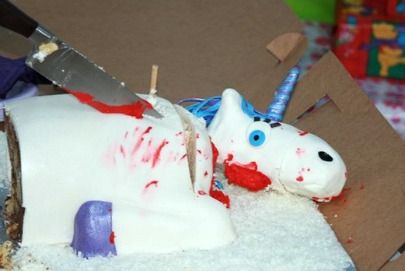 Via That's Nerdalicious, who thinks that unicorn looks just as surprised as we were.
Find Canned Unicorn Meat on ThinkGeek