This solid-brass Gotham City Ring–plated with gunmetal and studded with cubic zirconia–can be yours for $225.
And then you can be the talk of all your geeky friends, who will marvel at your fearless fashion and newfound habit of leaving rips, tears, and holes in everything around you. Congratulations, in advance.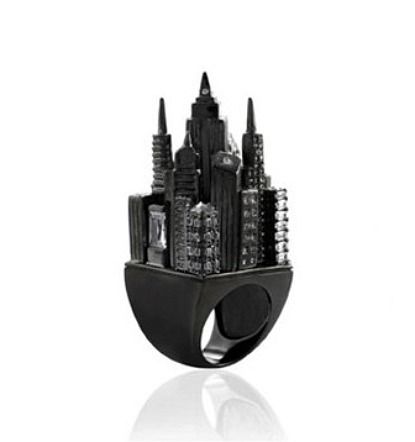 If expensive, gaudy DC-Comics-related jewelry is your thing– but maybe not so much with the accidental eye-gouging–Noir Jewelry has plenty of other options to appeal to your highly-questionable tastes.
Via Topless Robot, who really gets into expensive, gaudy eye-gouging.
Find Batman watches and jewelry on Ebay