Listen, I'm not averse to incorporating a little extra swordplay into my daily routine*, but these fancy Samurai Sword Toothpick Holders for run for $83.
Because apparently the rate of inflation on insanity has been growing steadily in spite of the global downturn.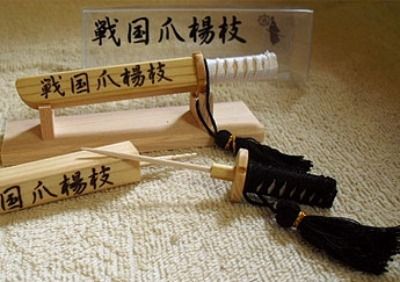 Via That's Nerdalicious, who's depressed he can't afford as much insanity as he used to.
* Lazy euphemism for sex. Also? For playing with actual swords.
Find samurai sword umbrellas on Ebay