Sure, I've previously (and definitively) cataloged the top twelve awful Twilight tattoos. But time marches on, and judgment-impaired souls continue to do tasteless, silly things.
Things like this tattoo of the Twilight cast.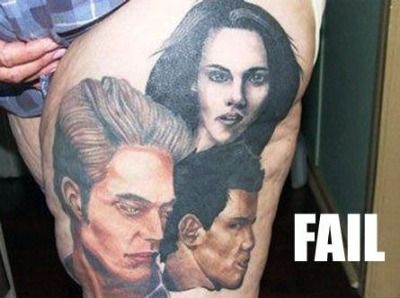 Just so we're clear… they're supposed to look dreamy, right?
Via Epic Fail, who doesn't think there's anything sexier than angry cyborg Edward.
Find Twilight action figures on Ebay