I guess it's true that there's a sucker born every minute. Because, statistically, that's the only way there'd be enough suckers in the world who'd be able to afford this Hello Kitty painting on Ebay, which is listed for $1.5 million.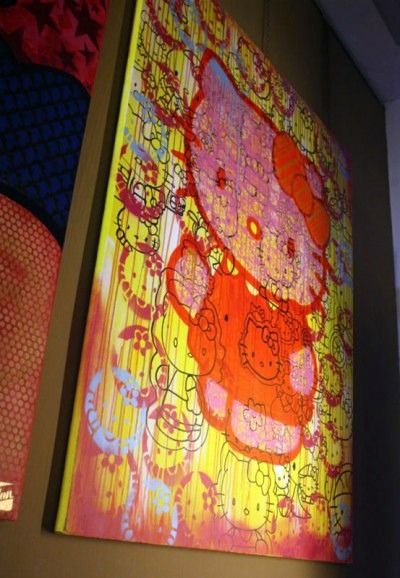 The Ebay listing claims that this piece by famous(?) pop artist "Dillon" is the "world's largest Hello Kitty painting" at 4'x5′. Which tells me exactly one thing: that painters of giant Hello Kitty paintings really aren't trying hard enough.
Via Hello Kitty Hell, who thinks that any big Hello Kitty painting is too big.
Find Hello Kitty artwork on Ebay