This guy's girlfriend crocheted him a Cthulhu ski mask for the holidays.
Which means that either he really loves Cthulhu, or his girlfriend really, really hates his face. (Or both, I guess… in which case, everybody wins!)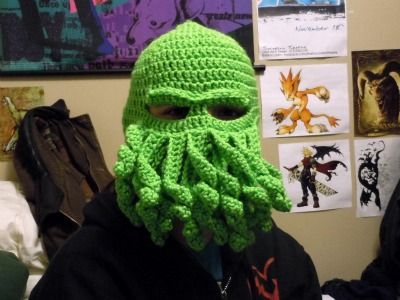 Via Reddit, who finds Cthulhu more attractive than six out of ten Floridians.
Find plush Cthulhu toys on Ebay