Liz from Artisan Cake Company gave me a heads-up on these edible Angry Birds cake toppers on sale at her Etsy store.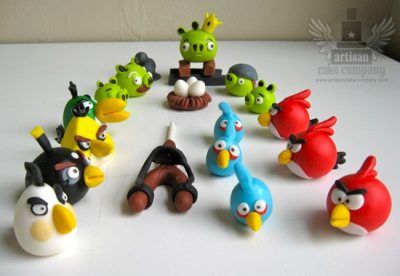 And I'm posting them here, fully-cognizant of your definite appreciation for all things geeky-cake, your likely enthusiasm for all birds that are angry, and your dubious ability to detect overt pandering.
Seriously, though, who'da thunk two years ago that characters from a cell phone video game would work their way into the merchandising zeitgeist as quickly as these damn birds did?
Find Angry Birds plush toys on Amazon