When one of her sons asked for a Harry Potter cake for his birthday, Soledad on CakeCentral was only too happy to oblige, as sickeningly-overindulgent mothers are wont to do.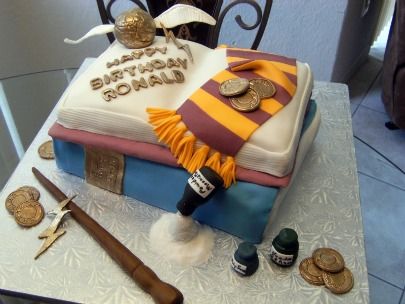 The the first book alone took over five hours to create. In those and the ensuing hours, Soledad polished off quite an impressive homemade cake, and forever-cemented her son's unreasonable expectations for what to expect from life.
Enjoy those three minutes of surprise and delight, kid. It's all way downhill from here.
Via Between the Pages, who doesn't think you're doing overindulgence right if someone doesn't get a little bit ill.
Find Harry Potter scarves on Ebay