That's right. The Star Trek Cookbook.
So what's the featured recipe? NERD CAKES? Ha!
…
Yeah. That happened. And I apologize. Not for mocking this lamebrained idea for a cookbook, but for the lazy joke. Sometimes the low-hanging fruit is the tastiest, you know?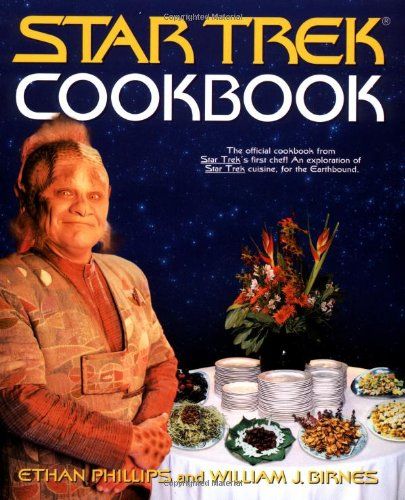 Seriously, though, folks… [waggles cigar] …given what I can see of the rather Plain Jane recipes on the cover, couldn't this easily have just been called "Cookbook"?
Try again, Star Trek nerds.
Find the Star Wars Cookbook on Amazon