Let's see: a cute geek girl in glasses who wears comic book pajamas and whose idea of "arts and crafts" is making adorable plush Skeletor dolls (on sale at Etsy)?
Tell me she loves Xbox and making sandwiches, and I will officially deem her "too good to be true."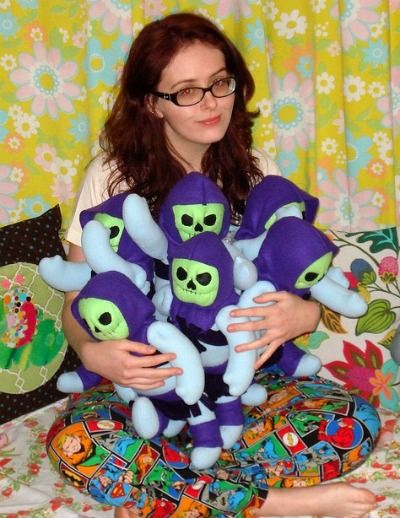 Photo Credit
Fellas, her name is Jennifer, and she is not a figment of your imagination. She is probably too good for you, but still… it's nice knowing that she exists, isn't it? Yeah. That's a good boy. Now run along. [patting your head]
Via Super Punch, who is also too good for you.
Find vintage Skeletor toys on Ebay