Now zombie fans have an excuse to rediscover the all-but-lost art of the handwritten letter.
And everyone else has an excuse to roll their eyes at the tactlessness of letter-writing zombie fans. "A picture of rotting flesh? In the mail? For me? Whomever should I thank for this??"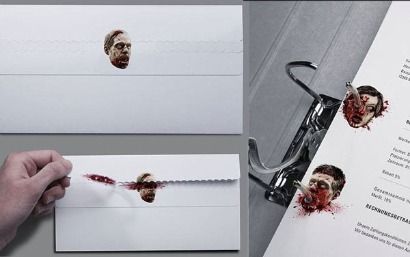 The Stationery of Horror comes via boingboing, who thinks you should quit your bitchin'; it's not like you were getting all this other awesome mail before now.
Find Marvel zombie figures on Ebay