So, I see the effect April at A Keen Cake Impression was going for with Iron Man bursting through the top of this cake.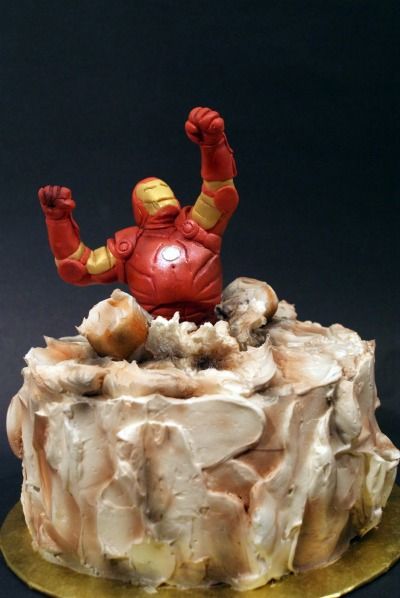 I'm pretty sure the part where Iron Man looks like a melodramatic douche for victoriously busting through some bread pudding was completely unintentional.
Via Between the Pages,who doesn't know any other way to bust through bread pudding, other than victoriously. Or maybe obnoxiously. Sometimes sloppily. But mostly, victoriously.
Find custom Iron Man figures on Ebay