I think I get it: learn to accept your fate when the Borg hive-mind comes to assimilate you.
And also? Do not underestimate the commitment of artsy-and-crafty Star Trek nerds.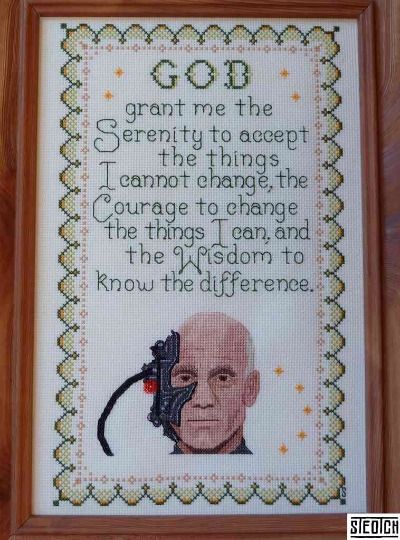 Yet you can still be the most committed Star Trek fanboy by ponying up $399 for this thing on Etsy.
Thanks to pfoinkle for the tip.
Find Locutus of Borg action figures on Ebay