I'm mostly indifferent to all things Doctor Who, but I know that many of you Who fans–and I'm not necessarily looking at those of you with two X chromosomes… much–will absolutely blow your stacks under duress of adorbz when you see this kid whose packaging- and graphic-designer daddy made him this baby Tardis out of  corrugated paper.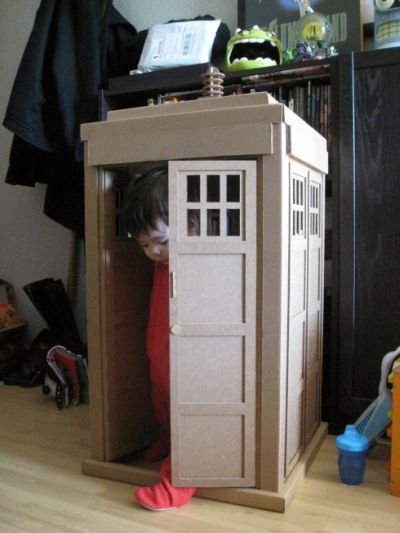 AWWWWWWWWWWWWWWWWWW!
Via Mateo and Me, who resents me for using adorableness to create duress.
Find the Tardis Talking Cookie Jar on ThinkGeek