Here's a delightful Harley Quinn bikini created and modeled by19-year-old Courtney Coombs.
And here's a link to Wikipedia, where I want you to go and find out why I've had to wait this long for a Harley Quinn bikini to come across my computer screen. Hurry along, now.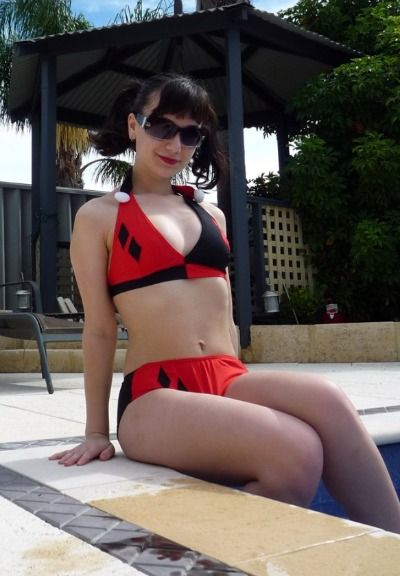 Via My Disguises, who searches for "bikinis" on the internets for "research purposes" all the time.
Find Harley Quinn costumes on Ebay