Thus far, the presidential candidates (and one ex-candidate) haven't been particularly forthcoming with their platforms on the whole zombie issue. So what are we discerning voters to do?
Here's an idea: how about we directly equate the candidates' quoted positions on Iran to their unspoken positions on the zombie threat.

I mean, that's a fair and scientific approach to getting some real insights on this critical issue, right? Yeah. Totally.
BARACK OBAMA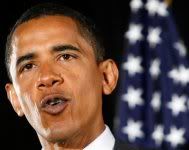 I have said consistently that we should have direct talks with zombies without preconditions but not without preparation," Obama said. "Any time we initiate talks … it is going to proceed in a step-by-step fashion with lower-level diplomats meeting and maybe … discussions of noncontroversial topics, which over time lead to more substantial discussions." Source
Barry, I do appreciate and respect your way with words. But zombies aren't exactly the "talking" type. They skip right to the "step" that involves rending human flesh with their teeth. And, believe me, their palates are colorblind. (I suppose they're quite egalitarian that way.)
May Yahweh have mercy on my soul for quoting a Toby Keith song1, but you need a little less talk and a lot more action, B.
HILLARY CLINTON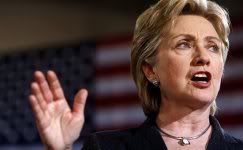 I want the zombies to know that if I'm the president, we will attack zombies. In the next 10 years, during which they might foolishly consider launching an attack […] we would be able to totally obliterate them. Source
Obliterate? As in… with nuclear weapons? Geez. Listen, I appreciate your enthusiasm, but the worst thing to do during a zombie attack is panic and overreact. Have you even considered the collateral damage? Your carelessly-formulated plan borders on stupidity.
I know… "stupid" is a strong word. So if I've offended you, Hil, perhaps you can go have yourself a good cry. Again. The voters like that, after all.
JOHN MCCAIN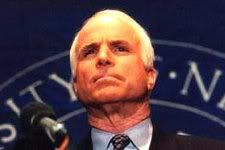 Arizona Sen. John McCain was asked if there is a plan to attack zombies. McCain began his answer by changing the words to a classic Beach Boys' song.

"You know that old Beach Boys song, Bomb Zombies?" the Republican presidential candidate said. Then, he sang. "Bomb bomb bomb, bomb bomb zombies." Source
McCain, you jingoistic sonuvabitch, I never thought I'd be so reassured by your unnerving enthusiasm for getting our country into armed conflicts. Bomb them, indeed, sir. Bomb them all to Hell.
RON PAUL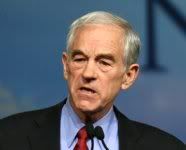 Paul said Israel is safer without our presence and could sufficiently wipe out zombies on its own. He pointed out that zombies 'may' have been working on 'a' nuke since 2003, while Israel possesses 300.

Paul would promote non-interventionism, focusing on self-reliance and seeking to "avoid entangling alliances" to prevent unwanted conflict. Source
A zombie with deductive-reasoning skills scares the piss out of me. You don't even want to know about the mess I make at the prospect of zombies getting themselves a nuke.
Do you ignore a rabid chimpanzee that's playing with a vial of weapons-grade anthrax, and hope for the best? No. Non-intervention clearly isn't the answer here, you adorable little muppet.
RUDY GIULIANI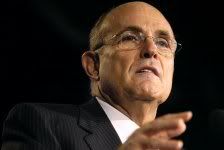 It really depends on what our intelligence says. I mean, the reality is, the use of military force against zombies would be very dangerous. It would be very provocative. Source
I've got news for you, Rudy. Once those zombies set their sights on you, they're going to try their damnedest to eat your cross-dressing, 9/11-flogging brains out… provoked, or not.
Just pretend those zombies are prostitutes and graffiti artists in Times Square: adopt a No Tolerance policy. But, you know, with the offenders getting violent beheadings instead of tickets.
THE GREAT WHITE SNARK ENDORSEMENT
Based solely on the candidates' zombie platforms, the GWS endorsement has to go to Senator John McCain for his enthusiastic and well-constructed plans for decisively dealing with the zombie threat. I.e., bombing the shit out of them.
Sir, in the event of a zombie invasion, I would be grateful to have a doddering old man with anger issues like you as Commander-in-Chief.
1 In no way do I endorse 1) seeking advice or guidance in the lyrics of country music or 2) listening to country music.
Find the Dismember-Me Plush Zombie on ThinkGeek
Enjoy this post? Subscribe to Great White Snark by email or by RSS.