When my favorite dog, Boo Radley, dresses up for Halloween, I "ooh" and "aah" and fuss like a suburban house frau let loose in Pottery Barn with a no-limit credit card.
And you can see why. That face demands doting and love, and I am powerless to resist.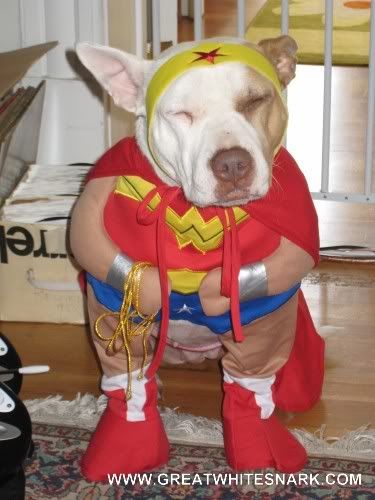 In a surprising move this Halloween, she opted to break her two-year streak of Star Wars-themed doggie costumes.
Bold choice. Not every Pit Bull Terrier can pull off a tiara.
Enjoy this post? Subscribe to Great White Snark by – or by RSS.