This Star Wars cake presents a fairly good confectionery depiction of Darth Vader.  Specifically… of Darth Vader desperately clutching himself because he so badly needs to go "number one."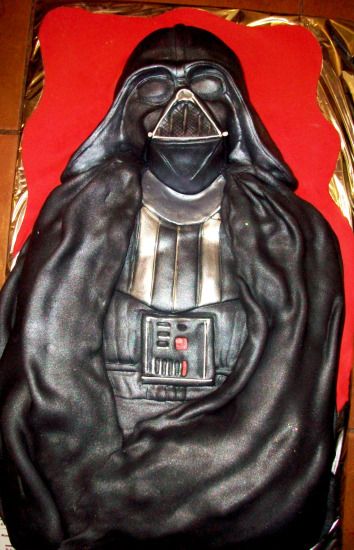 I guess the ability to destroy a planet is insignificant next to the power of the force, which is insignificant next to the demands of an overactive bladder. (Although Vader calls it "urge incontinence," because he thinks "overactive bladder" makes him sound like a senile bed-wetter.)
The Darth Vader cake from The House of Cakes Dubai can be flavor-customized to your desires. When it's time to pick up your cake, head about two miles down Sycamore Street, take a right after the shopping center with the empty Circuit City, and then keep going straight UNTIL YOU HIT DUBAI.
Find more hilarious cakes (natch) in the book Cake Wrecks: When Professional Cakes Go Hilariously Wrong.
Enjoy this post? Subscribe to Great White Snark by – or by RSS.