Knowing my fondness for modified My Little Pony dolls, zombies, and demonstrations of hilariously-poor judgment, GWS reader katiedoyle sent me this Zombie My Little Pony tattoo.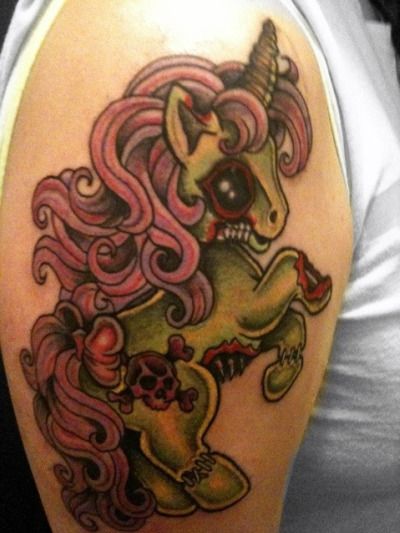 I wonder what this guy(?) hates more: My Little Pony, or his arm.
Via F*** Yeah Tattoos, who loves the f****** s*** out of tattoos.
Find custom My Little Pony figures on Ebay